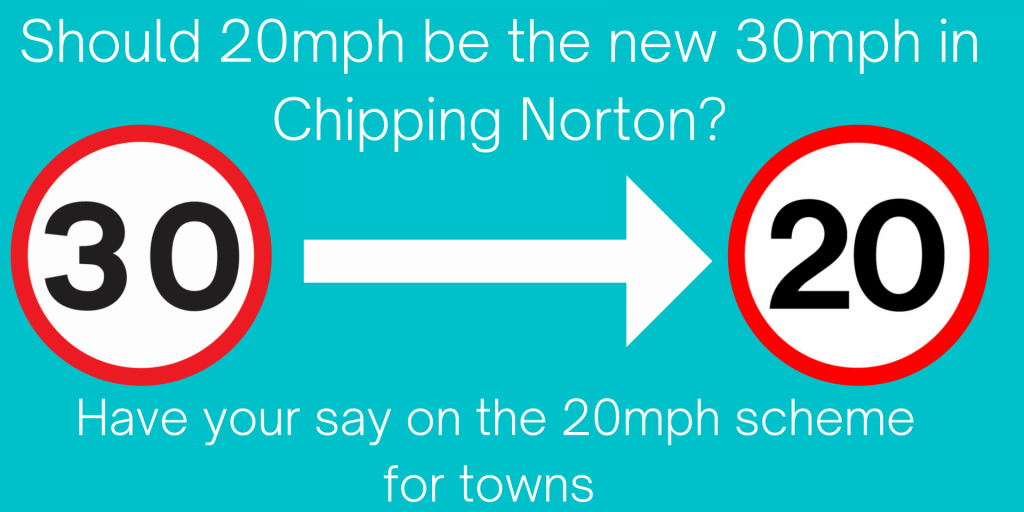 Oxfordshire County Council is considering making 20mph the new 30mph for Oxfordshire communities. Chipping Norton Town Council wish to gather and understand the views of people who live, work and visit the town to help inform whether or not there is support for this initiative to be introduced in Chipping Norton.

Which areas are eligible?
The area of the proposed restriction should not have a speed limit that is greater than 40mph. It can be a whole village or town or just one street within the area.
It should be in an area with features that justify a lower speed limit to drivers, for example, an area which has:
evidence of traffic incidents or potential dangers
visible homes, shops and businesses
a school or a school route
a cycling route
a quiet lane designation.

Or it should be an area which would benefit from more active travel such as cycling and walking, better air quality.
Please complete the survey below to share your views with us: