Join us for dance mania on the last Saturday of the month for the rest of 2023!
It's a corker of an evening – with club classics from across the Dance genres for your enjoyment. From House Music to Drum n Bass, DJ Jason will have you rocking the dance floor with his tracks – so get your whistles ready – grab your raving friends, and come along to Town Hall for a sweaty, bouncy evening of dance delight.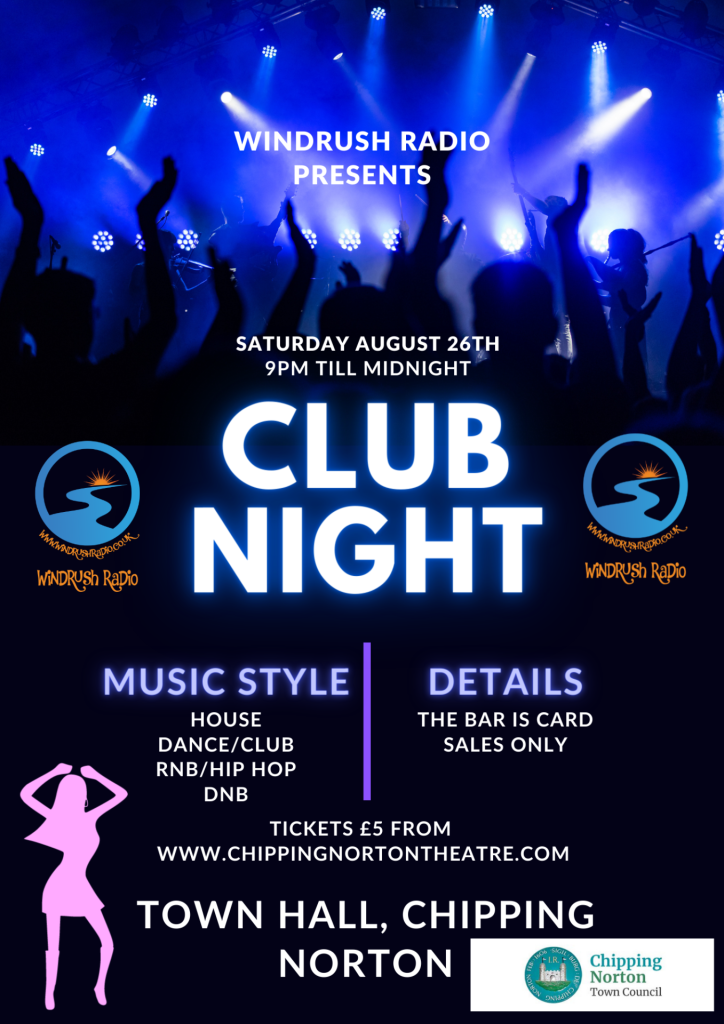 Whatever your favorite clubbing genre may be – DJ Jason will be pumping out club classics that you know and love, at Club Night in the Town Hall.
Tickets are only £5 – you can grab them from the following link:
https://www.chippingnortontheatre.com/whats-on/club-night-the-town-hall
What you need to know:
Over 18's only.
Pay using the link provided – the link will be open on the evening for those last minute change of hearts when you decide on the night!
Card Payments only on the Bar.
Wheelchair accessible entrance – please find us at the main entry door opposite Sainsburys, and we will escort you to the accessible door.
Doors open at 21:00.
Bar and entertainment closes at Midnight.
Please dance responsibly. We accept all forms of dancing – but please ensure you do not damage another human with loose & fast, limbs.