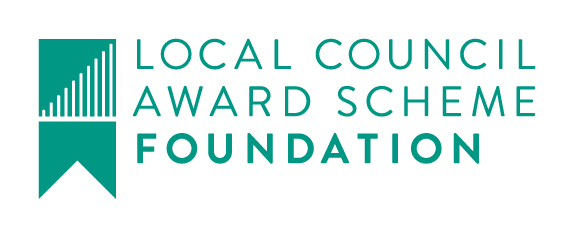 Chipping Norton Town Council has received a prestigious award as part of the Local Council Award Scheme. This achievement recognises that the council achieves good practice in governance, community engagement and council improvement. Moreover, Chipping Norton Town Council goes above and beyond their legal obligations, leading their communities and continuously seeking opportunities to improve and develop even further.
The Local Council Award Scheme is a peer assessed programme that has been designed to both provide the tools and encouragement to those councils at the beginning of their improvement journeys, as well as promoting and recognising councils that are at the cutting edge of the sector. It is through the sector working together to share best practice, drive up standards and supporting those who are committed to improving their offer to their communities that individual councils and the sector as a whole will reach its full potential.
Town Mayor, Cllr Sandra Coleman is delighted, saying "This award demonstrates the huge effort our staff have made to modernise and improve processes to better enable the work of the Council. The difference this has made- and will continue to make – is huge and as Mayor I am very grateful." Deputy Mayor, Cllr Steve Akers adds "I am so proud of this achievement for our Council. This has been made possible by the hard work, dedication, and commitment of our staff and I wholeheartedly thank and pay credit to them. I also pays credit to former Town Councillors who had the vision to steer us onto the path and making the improvements necessary to achieving this prestigious award"
In terms of the future, the council is now reviewing ways in which it can keep on improving its offer to the local community and welcomes input from local people and partners on this. The Council will also be working towards submitting an application for the Quality award in 2024.
You can read more about the NALC Local Council Awards here: