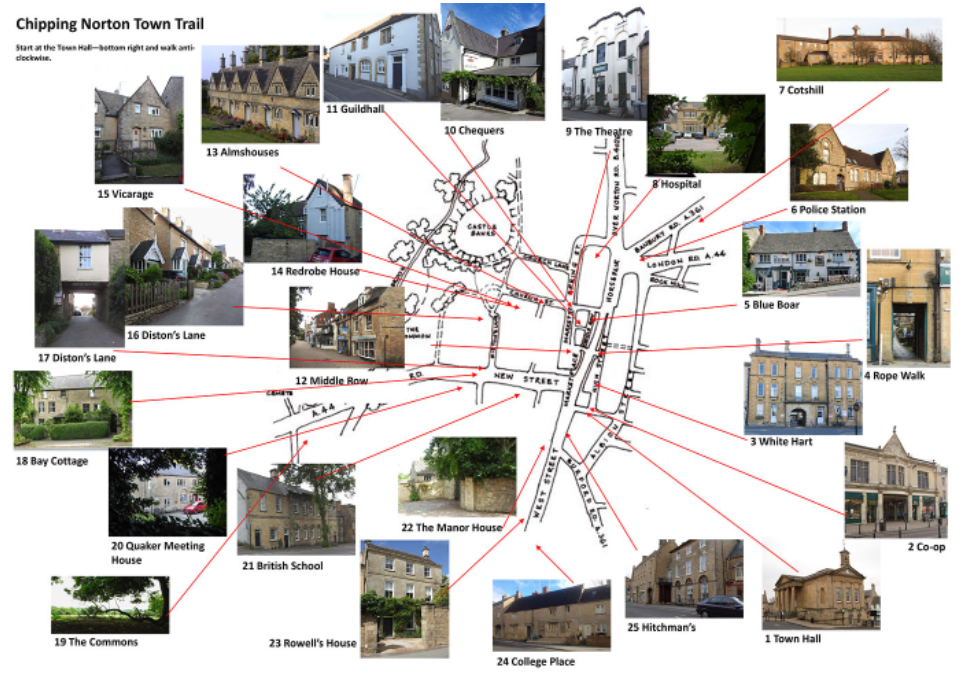 Welcome to the Town Trail. We hope the information will make your walk around the town more enjoyable.
Our Town Trail leaflet works alongside the Town Trail Map showing the buildings with blue plaques.
In the leaflet you can find additional information, and directions. You will also find extra information about
features not necessarily shown on the map.