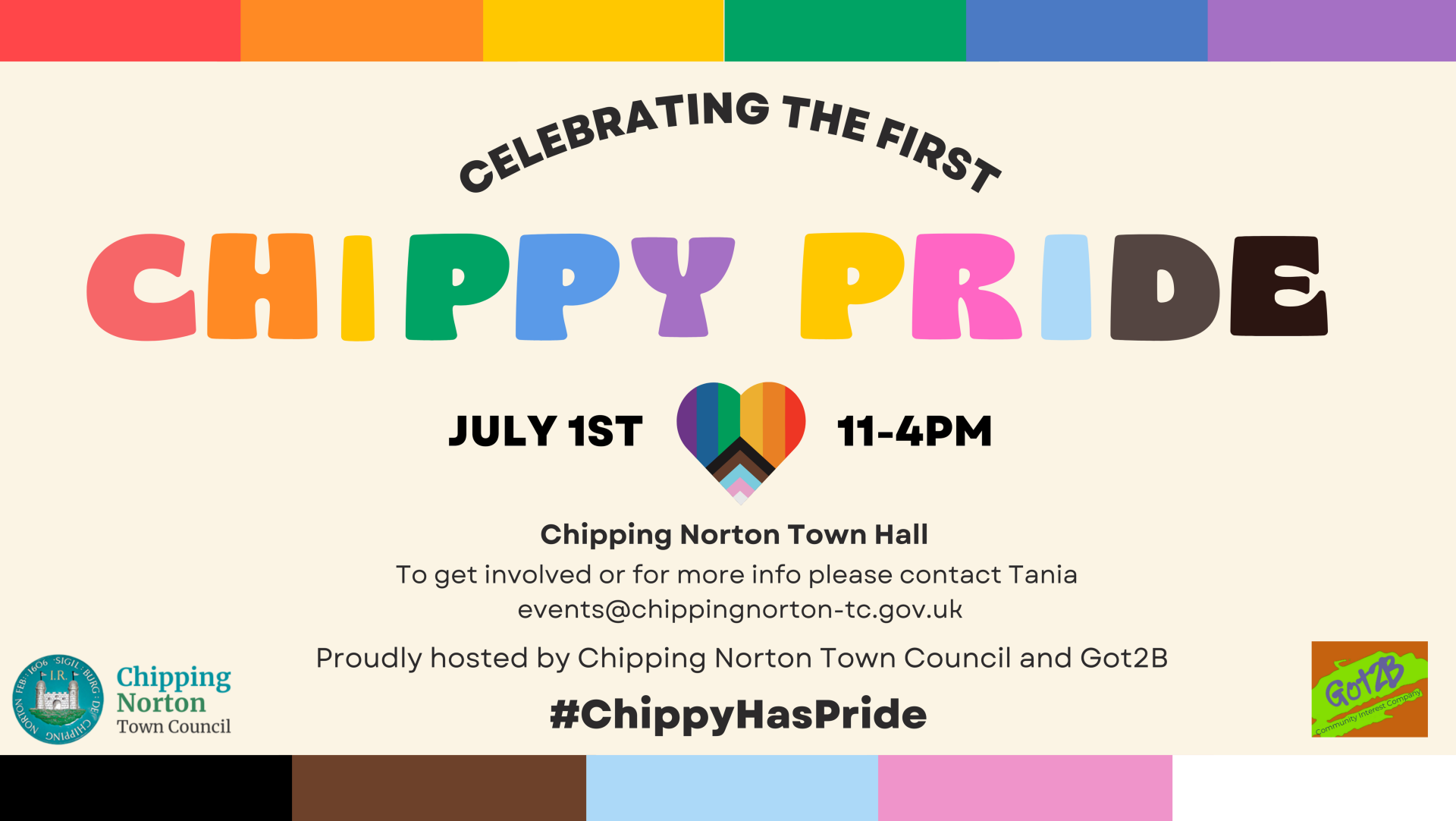 Chipping Norton Town Council in association with Got2B Youth Group, are proud to be hosting the very first Chippy Pride event on 1st July 2023.
We are inviting the whole community to promote the wonderful inclusive nature of our town and our people and join us in painting the town with the LGBTQ Rainbow.
Pride Month in the UK is throughout June 2023, and we will be ending the month with our own Pride Event in Town Hall on 1st July. With information and support as well as entertainment throughout the day, we would love to welcome you to Town Hall for #ChippyHasPride 2023.