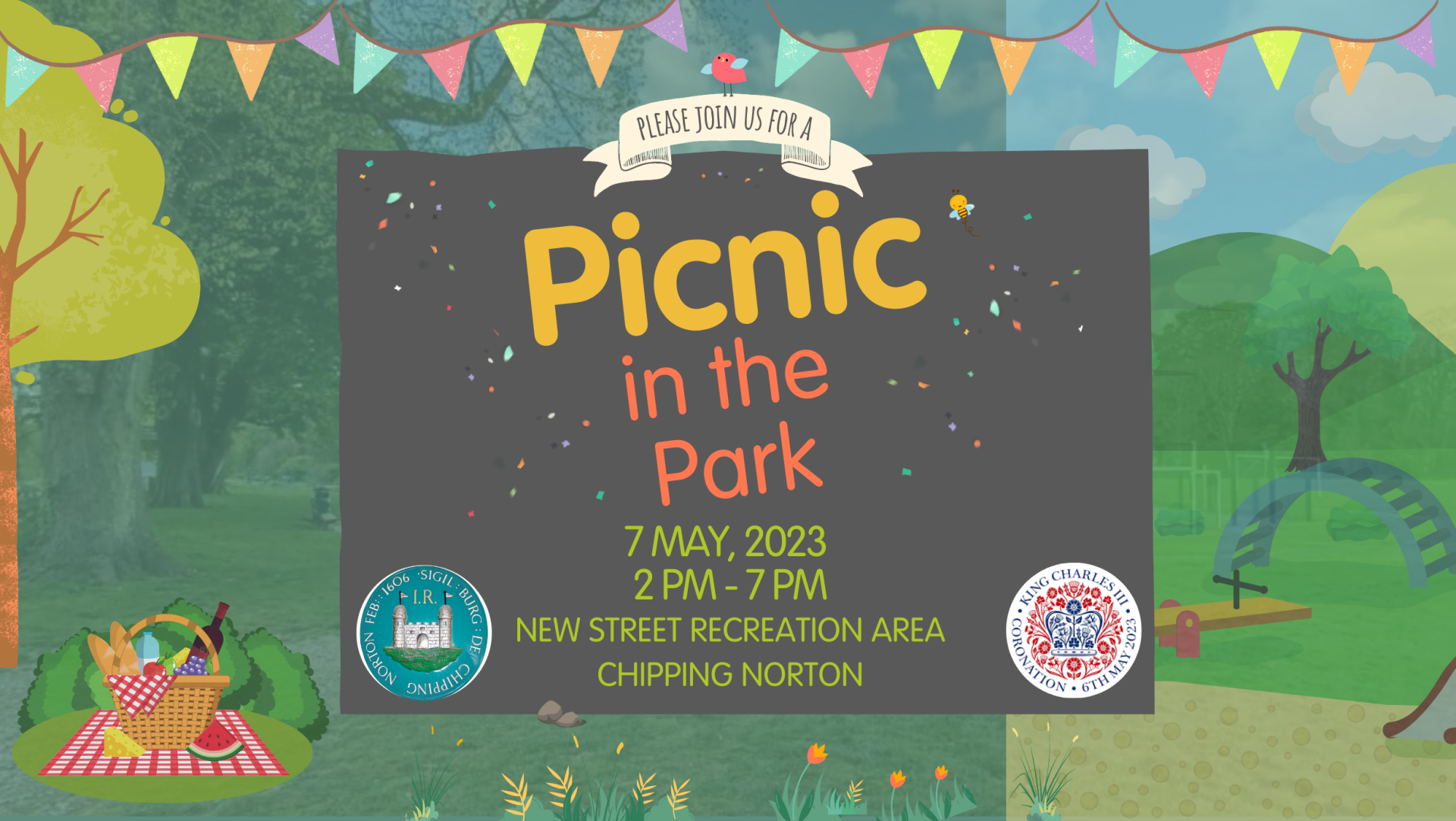 Chipping Norton Town Council will be hosting a 'Picnic in the Park' event at New Street Recreation Area from 2pm-7pm. Please do join us. There will be a performance "busk-stop" and a pop up skatepark for all to enjoy!
MOBILE SKATE PARK MANIA
for the Kings Coronation on 7th May at New Street Play Park.
Chipping Norton Town Council has teamed up with RollBack World to organise a day of free Wheeled activities. We're offering you the chance to showcase your skills on the mobile skate park or simply try your hand at something new. All levels are welcome with free equipment such as skateboards, stunt scooters and BMX bikes available to use on the day.
Join us with your friends and family at the Kings Coronation, bring a blanket, some food and drink for the Picnic in the Park, and have a go from 2pm – 7pm on Sunday 7th May.
…and if you've got skills – show your talents off in our 'Your Time to Shine' event on the day, email events@chippingnorton-tc.gov.uk if you are a young person with stunts to show!