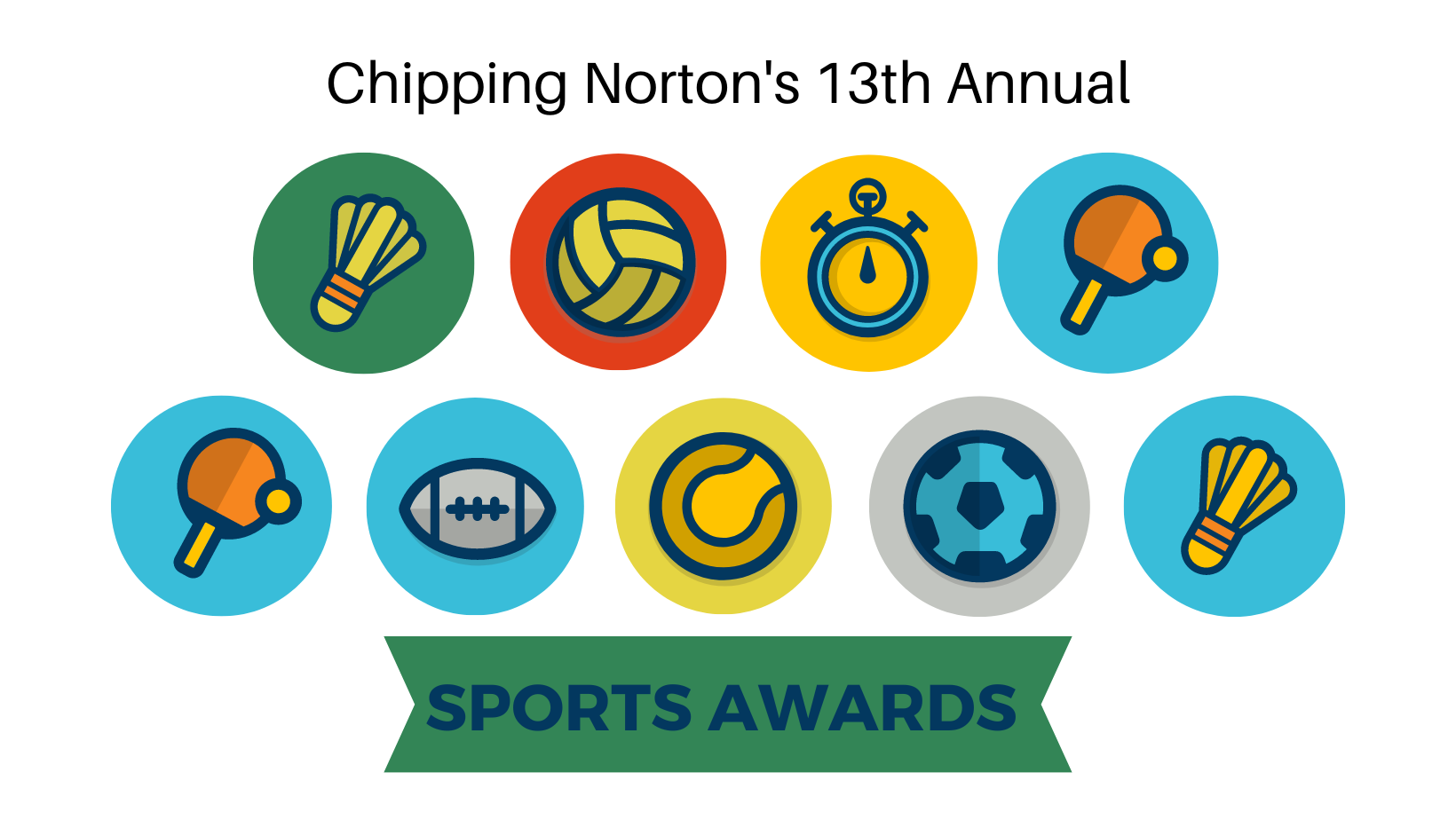 Chipping Norton's 13th Annual Sports Awards ceremony will take place in the evening of Friday 14th July 2023 in Chipping Norton Town Hall.
Please nominate your local sporting heroes using the form below. If you require a paper form please contact Tania on events@chippingnorton-tc.gov.uk
Closing date Friday 16th June 2023.
Thank you to everyone who has nominated people for the Chipping Norton Sports Awards 2023. Nominations for 2023 are now closed.