Come Together for the "Big Clean-Up" in Chippy!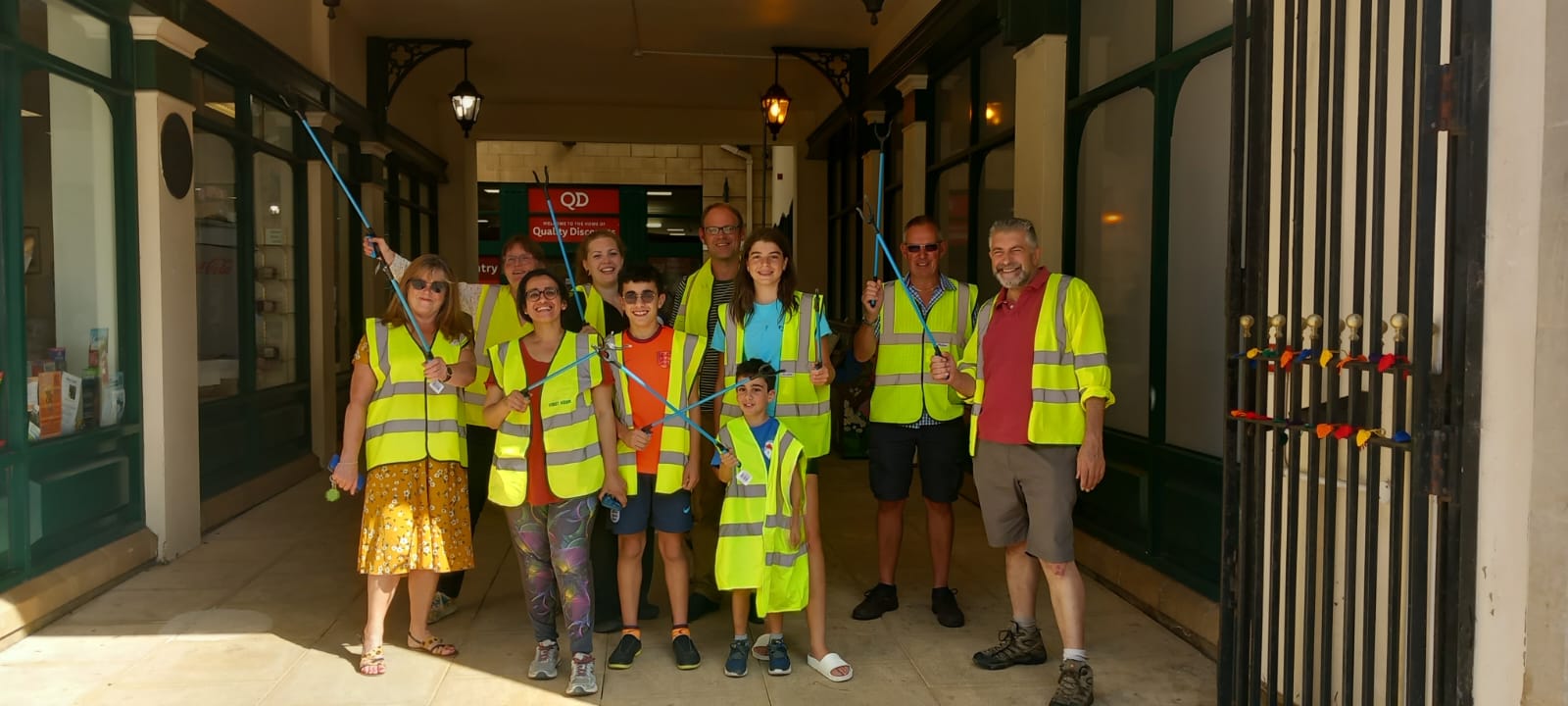 Chipping Norton, our cherished town, is gearing up for a positive transformation – and we want you to play a part! The Keep Chippy Beautiful team, led by Chipping Norton Town Council, is excited to announce the 'Big Clean-Up' litter pick event. It's happening on Saturday, October 7th, from 10 am to Midday, starting at Withers Court on the High Street.
Have you ever thought that our town's beauty could shine even brighter? Well, here's our chance to make it happen. Keep Chippy Beautiful is a special effort to make our town cleaner and more beautiful. The 'Big Clean-Up' is the first step toward achieving this goal.
Here's the exciting news: our 'Big Clean-Up' event is teaming up with the Midcounties Co-op. This collaboration means we're working together to create an even more positive impact on our town, and we're delighted to have their support.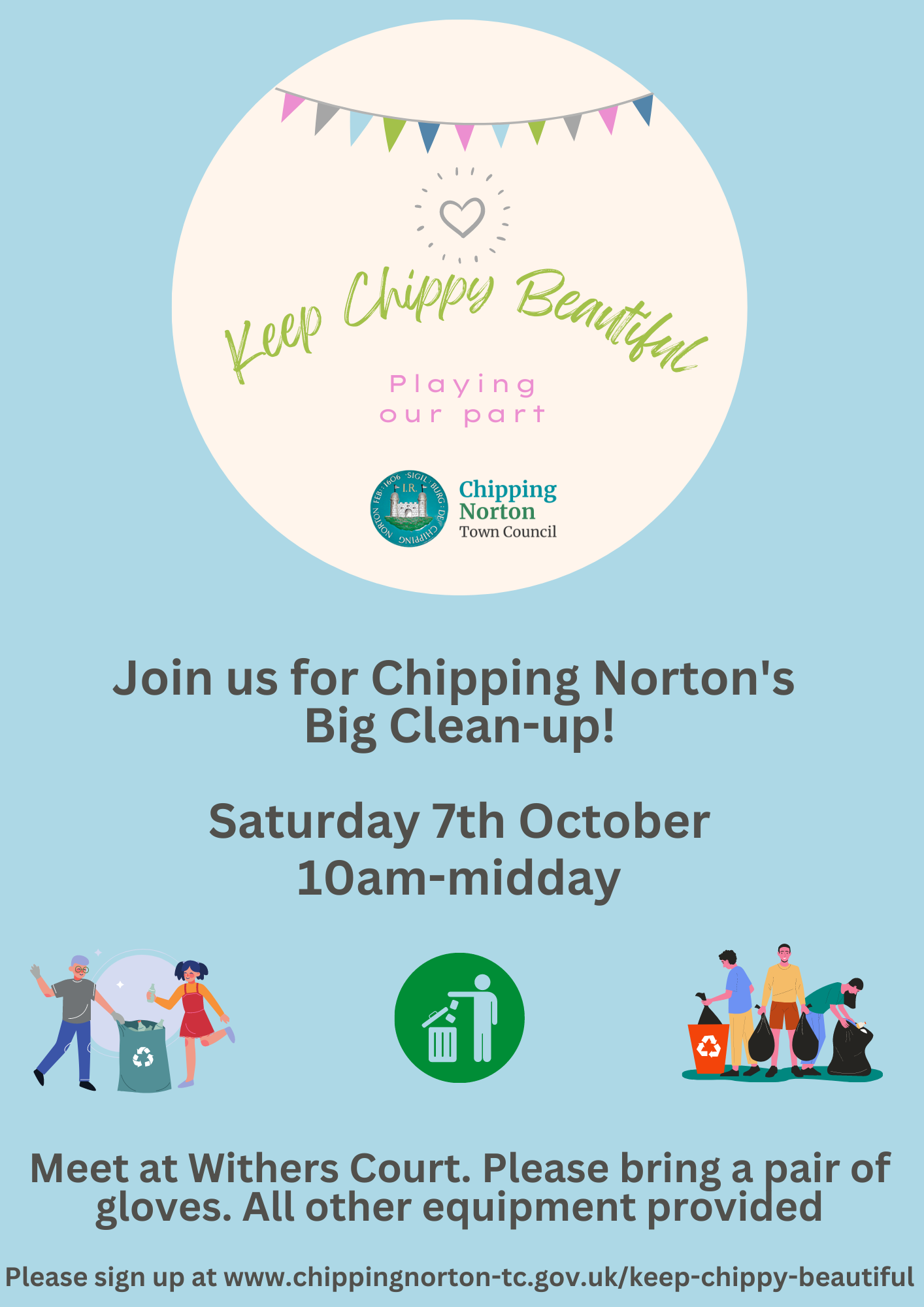 Cllr Steve Akers introduced the idea at the Annual Town Meeting, and it received universal support. Cllr Akers is delighted, adding "Now we are really beginning to turn that support into concrete action. I hope the 'Big Clean Up' will be the first of many ongoing events to help clean up Chippy for everyone!!!' I am so grateful to all who are volunteering to take part!"
Loraine Haywood, a resident who has joined the organising team shares "I moved to Chippy two years ago and absolutely love the town. However, I'm saddened with the unnecessary litter that I see which spoils what is otherwise a beautiful town. We need to take more pride and personal responsibility and I am looking forward to being part of this special group of Chippy lovers A long-term aim must be to encourage everyone to take care of their own patch."
On October 7th, at 10 am, let's gather at Withers Court on the High Street. Bring your family, friends, and neighbours too. Every helping hand counts. Whether you can participate for an hour or the entire morning, your presence is valued. Please also bring a pair of gloves – all other equipment will be provided.
And here's a sweet treat: after the clean-up, the Co-op is generously providing tea, coffee and cakes! It's a wonderful opportunity to unwind and celebrate our hard work. Plus, it's a chance to connect with fellow Chippy enthusiasts.
We're looking forward to working together to turn the Keep Chippy Beautiful vision into reality and show our town the care it deserves. Join us and let's make Chippy shine brighter than ever before.
To join the Big Clean-up please sign up here: