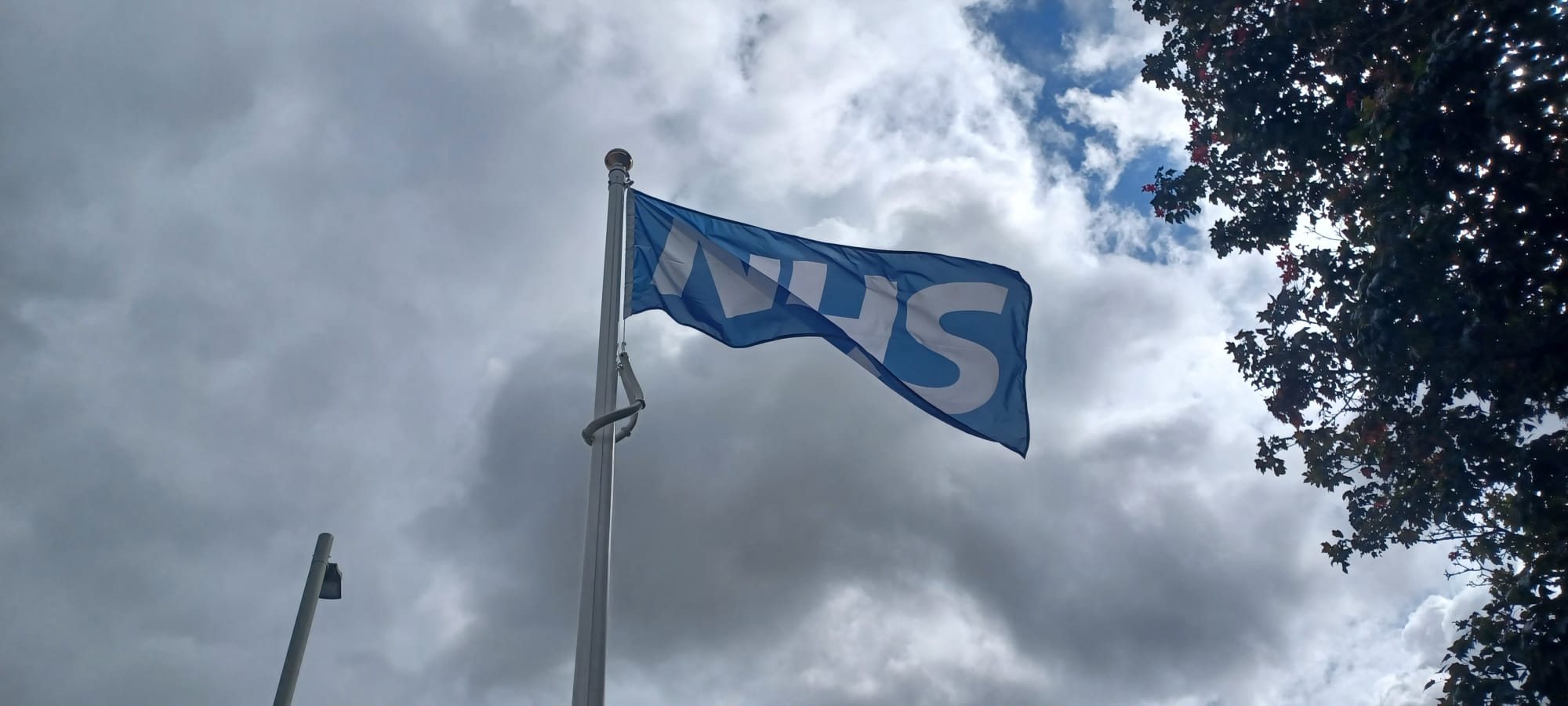 The National Health Service was first established in the UK on the 5th of July 1948. Today marks an incredible milestone of 75 years of service.
As a mark of recognition and gratitude to all health and social workers for their hard work and sacrifices over the past years, throughout the COVID-19 pandemic, and beyond Chipping Norton Town Council are proudly flying the NHS logo from the town flagpole at the Millennium Garden.
Town Mayor, Cllr Sandra Coleman and Deputy Mayor Cllr Steve Akers raised the flag this morning. Cllr Coleman says "The NHS is precious to us all and deserves our full support and gratitude. Thank you for all that you do." and Cllr Akers added "When Aneurin Bevan and the Labour Government established the NHS in 1948 it was a moment of hope in place of fear. Today we celebrate our wonderful NHS and all who work there."
Cllr Ben Bibby, a mental health worker shares "I am proud to work for the NHS, and absolutely delighted that the Council are flying the flag to commemorate the institution and everyone who is a part of it"
We are sure you will all join us in wishing the NHS a very happy 75th birthday!