Welcome to our December edition of Chipping Norton Town Council's Newsletter.
Christmas in Chippy!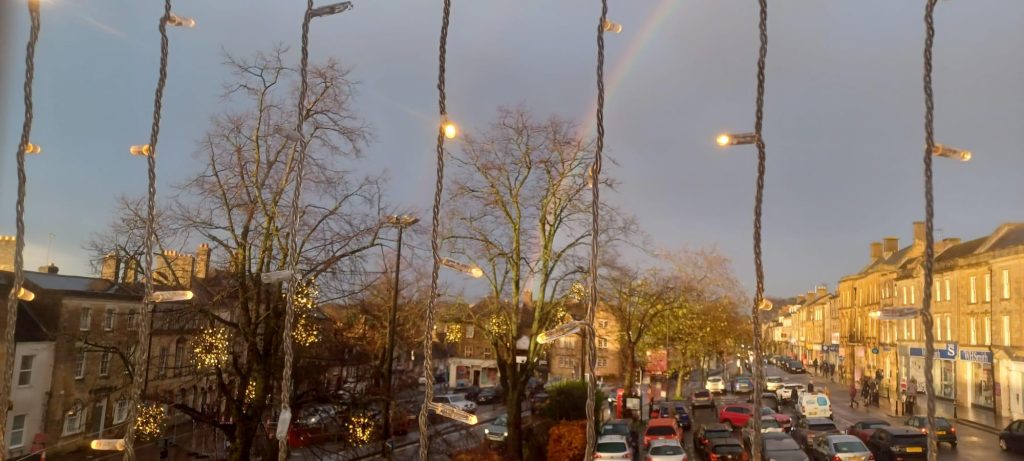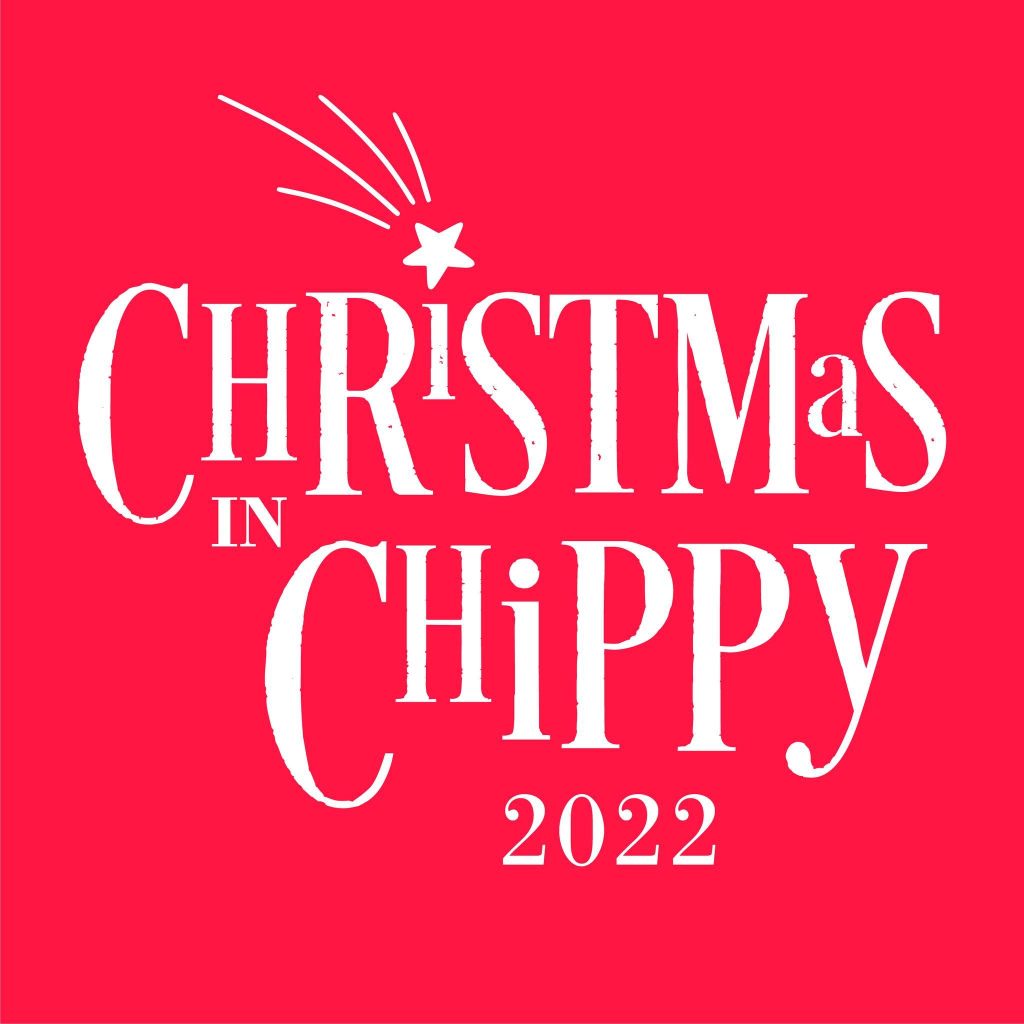 The Christmas Lights are now on and complement our gorgeous town beautifully – helping us all feel more festive as the dark evenings draw in.
What could make us feel more festive than Christmas in Chippy 2022? We're so excited that the event is back this year.
On Sunday the 11th December Chippy will be transformed into a Christmas Market with market stalls selling local crafts, food, and even a giant Christmas Snow Globe and reindeer! It will be a fantastic way to stock up on gifts for Christmas and enjoy the holiday atmosphere. The event will take place between 12:30-5:30pm in the town centre.
Please spread the word!
To accommodate the Christmas Market, the High Street/A44 will be closed between the roundabout at London Road/Banbury Road/A44 to the junction at New Street with a diversion via Albion Street from 11:30pm on the 10th Dec to Midnight on the 11th Dec. The car parks in the town centre including High Street/Topside, Market Street, and Middle Row will also be closed during the same period.
The charity stalls in Wither's Court have now all be allocated, but if you would like to be put on the waiting list, please contact Tania at events@chippingnorton-tc.gov.uk.

For further news and updates about Christmas in Chippy, please visit their page here:
Flying the Human Rights Flag – Saturday 10th December 2022
The Chipping Norton Amnesty Group will be flying the Human Right's flag from the flagpole in The Millennium Garden on Saturday 10th December.
CN Amnesty Group is flying this flag to commemorate the day, 74 years ago, when the General Assembly of the United Nations adopted and proclaimed the Universal Declaration of Human Rights.
This Human Rights Flag was designed by Chinese artist and activist, Ai Weiwei, to celebrate universal human rights. He was inspired by seeing so many barefooted children in refugee camps, all making their footprints in the muddy ground, and so all equally able to make their mark on the world. Honorary Citizen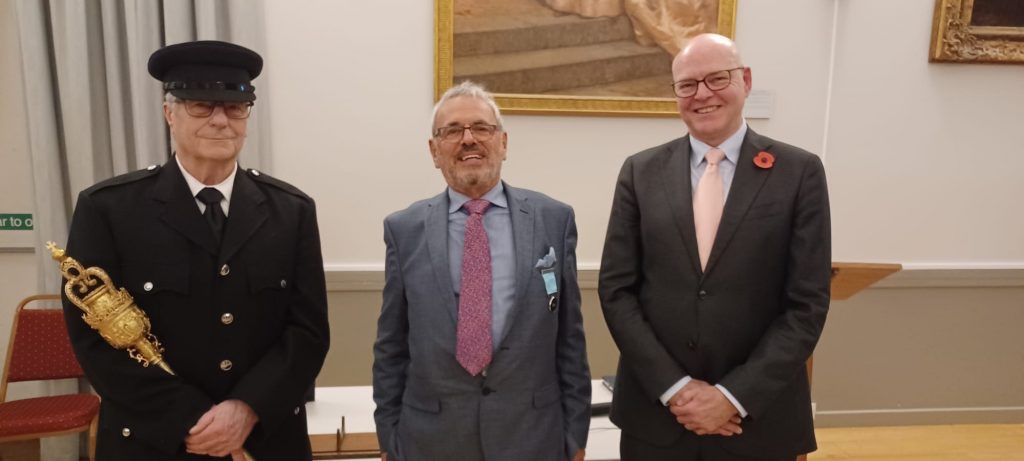 On Saturday 5th November 2022 Chipping Norton Town Council presented Mr Pat Lake with the prestigious Honorary Citizen Award.
Mr Lake was nominated for the award in March 2020 by the then Mayor Don Davidson just before the first lockdown.
The evening was a wonderful celebration of the impact Pat Lake has had on the Chipping Norton Community – from his legendary Christmas tree scheme to his work with the Almshouse Charity; Highlands Day Centre; and of course his passion – the Theatre!
It was a very special event which we were delighted to host.
Read more here:
Chipping Norton Remembers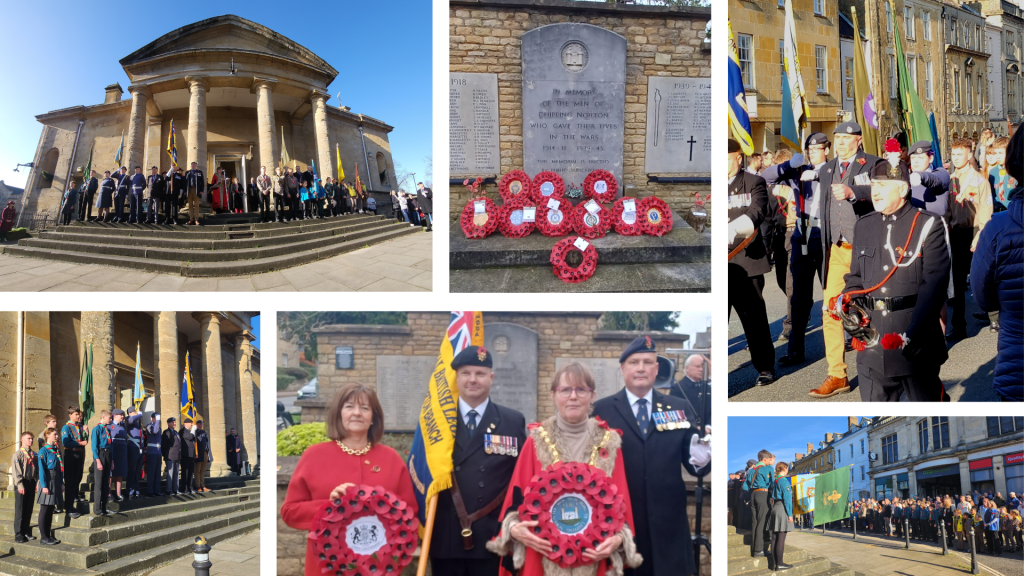 On Remembrance Sunday, many attended the parade and service to remember and honour servicemen and women who lost their lives in past conflicts.
The Royal British Legion was joined by Town, County, and District Council representatives. Many local groups and organisations, and Chipping Norton residents, were present to pay their respects at the service of Remembrance at St Mary's Church and at the Chipping Norton Town Hall.
Road Safety Awareness Week 2022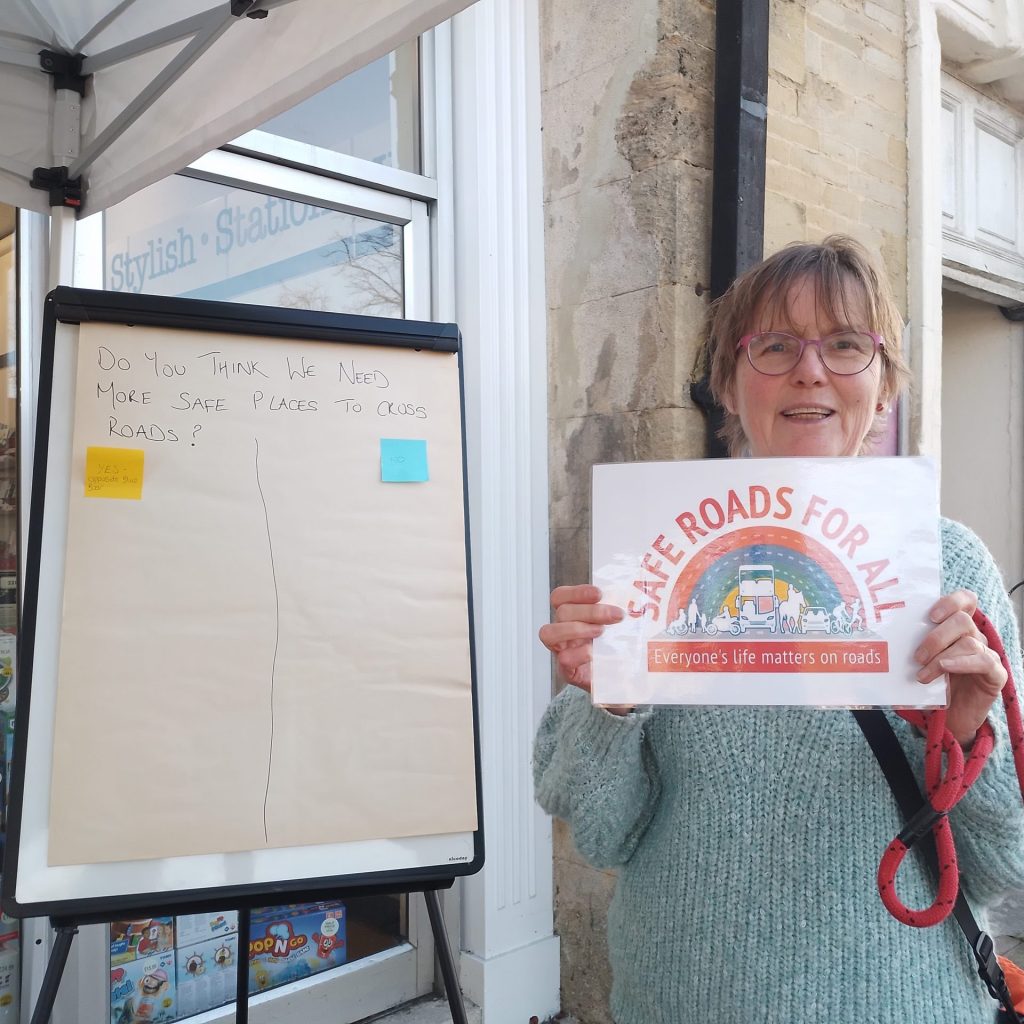 We were delighted with the community response in November, when Councillor Mark Walker led on a week of raising awareness on Road Safety Awareness Week.
We wanted to gauge your opinions on how we can work together to make Chippy a safer place for all on our roads. Road Safety Week is Brake's biggest road safety campaign. Every year, thousands of schools, organisations, and communities get involved to share important road safety messages, remember people affected by road death and injury, and raise funds to help Brake care for more road victims and campaign for safe roads for everyone.
Joined by Councillor Steve Akers, and Natalie Moore from Transport and Infrastructure at Oxfordshire County Council, a stall was set up on the Wednesday and Saturday, to engage with passers-by. We wanted to find out more about where you feel we should have safer places to cross and, how you feel about the 20 MPH zones restrictions through the town centre.
'Yes' – was the resounding answer to whether we need more safe places to cross, with New Street / Market place junction and the double roundabout where London Road, Banbury Road and Over Norton Road meet coming up most often as areas of concern. With recent fatalities in the last year very much at the forefront of people's minds, 'I strongly agree. I saw my friends Dad get run over and seen the devastation it caused', most people feel a big need for change.
'Yes' – was also the answer from the majority when questioned about being happy with the new 20 MPH zones being implemented across West Oxfordshire.
Whilst a couple of people said 'No' on both days to the question of safer crossing places, they were concerned with the enforcing of any traffic measures that are in place and indicating that there is already a lack of adherence to the current rules.
One more issue that came up for many was the issue of public transport, and how better public transportation systems throughout the county would help to minimise the traffic issues in Chipping Norton Town.
All the valuable information has been compiled into the current work being done by Oxfordshire County Council on creating safer roads for all, and Natalie will be reviewing the feedback gathered to help them to create a safer place for all residents in Chippy.
Thanks to everyone who stopped to give us great feedback, it will help to shape a safer place for you all to live.
Town Council Opening Hours and Councillor Surgeries
There will be no Councillor surgery in the Town Hall in December, these will resume in January. The Town Council offices will be closed 24th December – 2nd January inclusive.
An introduction to Cllr Ruth Fisher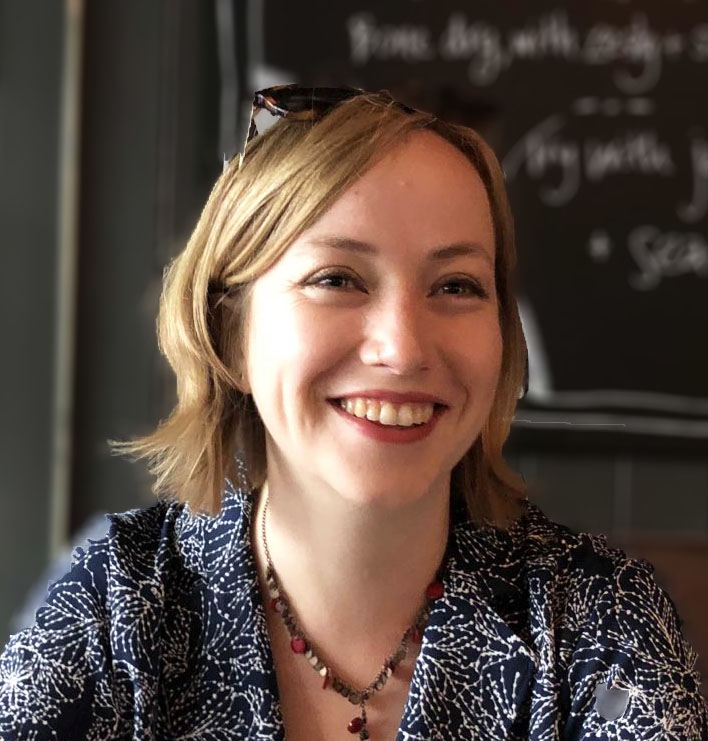 My name is Ruth and I am originally from Chesterfield in Derbyshire but moved to Chipping Norton in 2017 with my family for work. I have been a town councillor since May 2021 and I am currently the chair of the Finance and Resources Committee. I wanted to become a councillor to get to know more people in Chippy and to try and contribute to the local community.
Away from council, I have a seven-year-old son who attends Great Rollright Primary School and we enjoy spending lots of time outside. I work full-time as an editor in academic publishing, working on the European Commission's publishing platform. My background is in modern languages (German and Spanish) and I was awarded a PhD in 2018 from University of Sheffield for my research on memoirs by women political prisoners in Spain after the Spanish Civil War. In my spare time I have also volunteered as a tutor for a charity which helps northern state-school children who are applying to Oxbridge and other top universities.
Being on the council has been a really interesting experience for me. It has opened my eyes to the huge amount of work that local people do that I think often goes unseen. There is a wonderful community spirit in Chipping Norton and lots of people across the whole town who quietly work to make sure that the town has youth groups, support in place for vulnerable people, and enjoyable events that local people can enjoy. I would recommend joining the council to anyone who is interested!
Get involved
Do you have skills or experience that might be useful in our discussions about the ECN development? Or just feel that you would like to contribute? To join the Build Chippy Better group, please contact Katherine on: deputyclerk@chippingnorton-tc.gov.uk
As part of our work in securing an LCWIP for Chippy, we're very keen to hear from people with disabilities or mobility difficulties about the areas of the town that are particularly difficult for them to navigate. Again, please contact Katherine on: deputyclerk@chippingnorton-tc.gov.uk with your views.
Sign up to receive our monthly newsletter by email