Welcome to our November edition of Chipping Norton Town Council's Newsletter.
Wildflower meadow planting and Cemetery clean up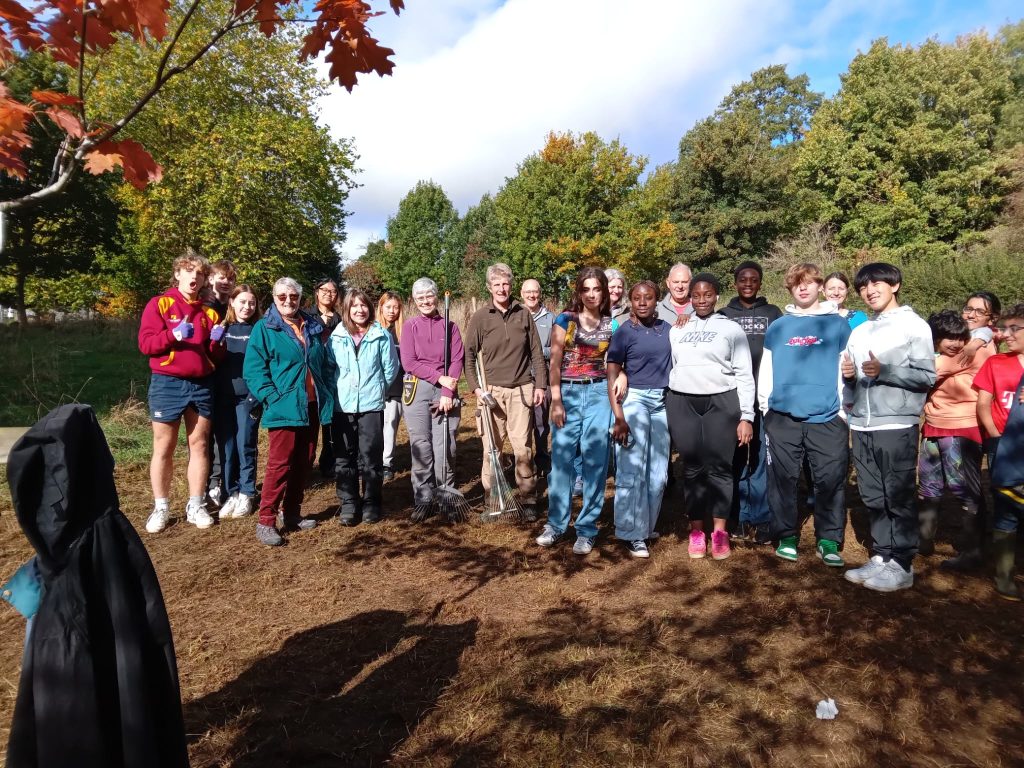 The Council organised a wildflower meadow planting and cemetery clean up day which took place on a lovely autumn morning on the 15th October.
As part of the Council's commitment to climate action, it was agreed to leave a wild area in Worcester Road Cemetery. A team of volunteers spent the morning scarifying and sowing yellow rattle seeds to create a bee and insect-friendly wildflower meadow, as well as tidying up and clearing the cemetery.
Yellow rattle is a great plant to start a wildflower meadow. It suppresses grasses to allow wildflowers to bloom. You can read more information about yellow rattle here:
Flying the United Nations Flag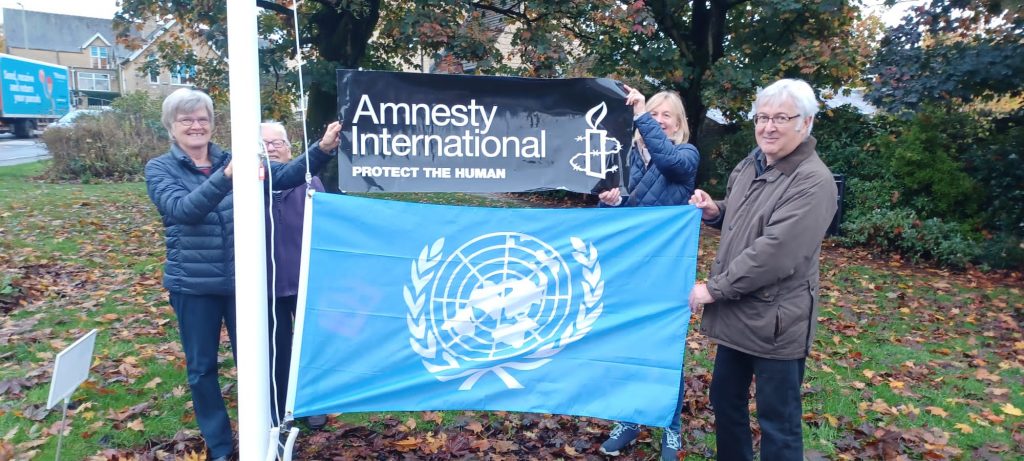 The Chipping Norton Amnesty Group is flying this flag to mark United Nations Day. This is an annual commemorative day, reflecting the official creation of the United Nations on 24 October 1945 (77 years ago today).
Amnesty International campaigns to protect human rights and for a world where human rights are enjoyed by all. We work to protect people wherever justice, freedom, truth and dignity are denied.
Human rights is a cross-cutting theme in all UN policies and programmes in the key areas of peace and security, development, humanitarian assistance, and economic and social affairs.
Road Safety Week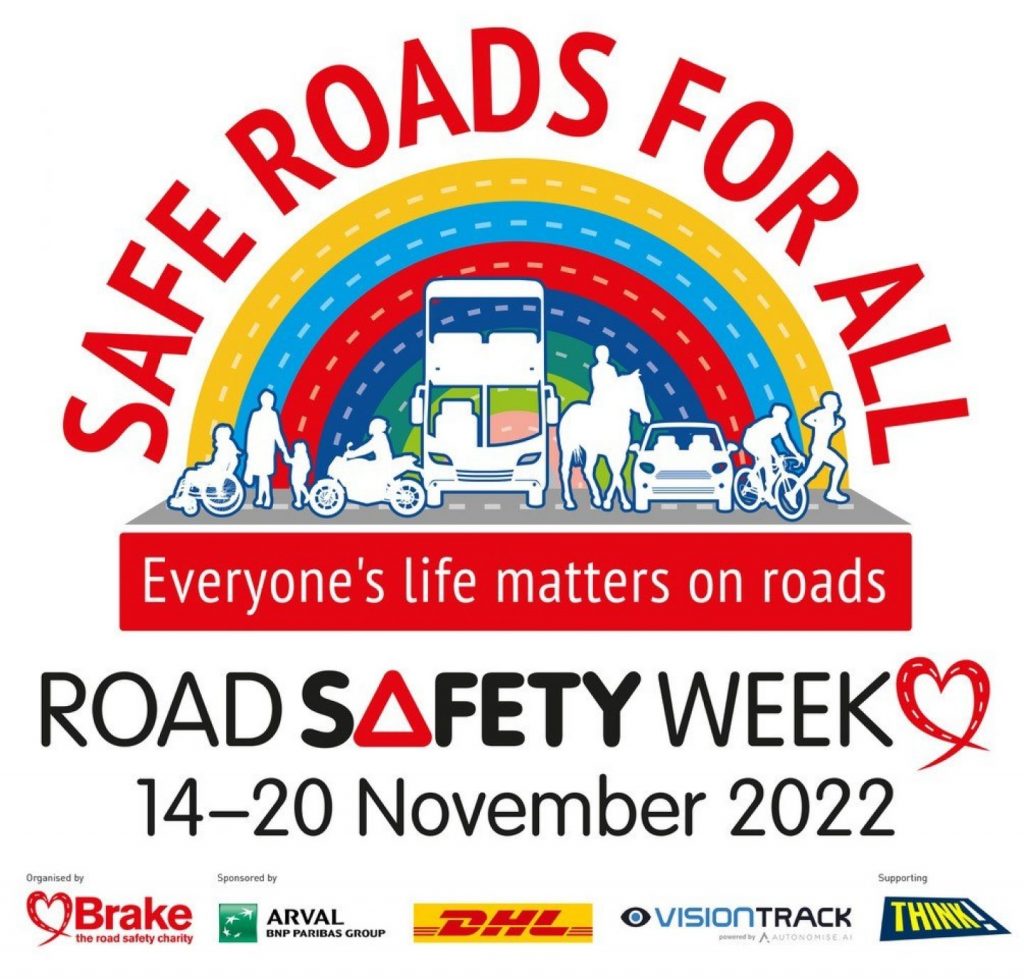 The theme of Road Safety Week 2022 is "Safe Roads for All", bringing together communities and professionals to shout out for everyone's right to make safe and healthy journeys on safe roads.
We will raise awareness of key areas of road safety the Government supports, including safe roads, safe vehicles and speeds, the new hierarchy of road users, and the importance of inclusivity to keep us all safe on the roads, no matter who we are, or how we travel.
If you would like to get involved, please contact Cllr Mark Walker for more details: mark.walker@chippingnorton-tc.gov.uk
Upcoming Events
Armistice Day and Remembrance Sunday, 11th and 13th November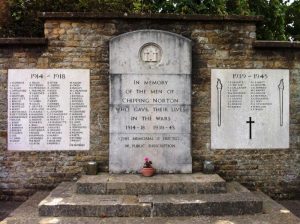 On the 11th November, there will be a Ceremony of Remembrance and Two Minutes' Silence held at the War Memorial starting at 10:45am. On Sunday the 13th November there will be a parade starting in Market Square at 10:15am for a march to St Mary's Church for service. Please note that on both occasions there will be a rolling road closure to accommodate the short ceremony and parade through the town centre.
Christmas in Chippy, 11th December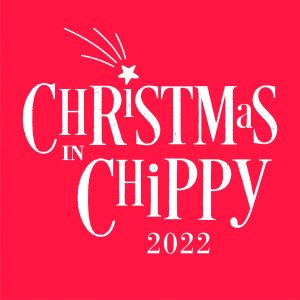 Christmas in Chippy is back! On Sunday the 11th December Chippy will be transformed into a Christmas Market with market stalls selling local crafts, food, and even a giant Christmas Snow Globe! It will be a fantastic way to stock up on gifts for Christmas and enjoy the holiday atmosphere. Please spread the word!
To accommodate the Christmas Market, the High Street/A44 will be closed between the roundabout at London Road/Banbury Road/A44 to the junction at New Street with a diversion via Albion Street from 11:30pm on the 10th Dec to Midnight on the 11th Dec. The car parks in the town centre including High Street/Topside, Market Street, and Middle Row will also be closed during the same period.
If you're a local craftsperson who would like to hire a stall for this event, please contact Tania at events@chippingnorton-tc.gov.uk for more details.
An introduction to Tania Kirby, Facility and Events Officer
I am really excited to have joined the team at Chipping Norton Town Council. Chipping Norton is a gorgeous town, with a fantastic community and I've felt very welcomed from the start. The Town Hall is an iconic building in the heart of the town and I am proud that my role will be helping maximise its potential and enabling it to host community events that appeal to all. Inclusivity, diversity and inclusion are my passion, and I am looking forward to building this into everything we do.
Town Council Surgeries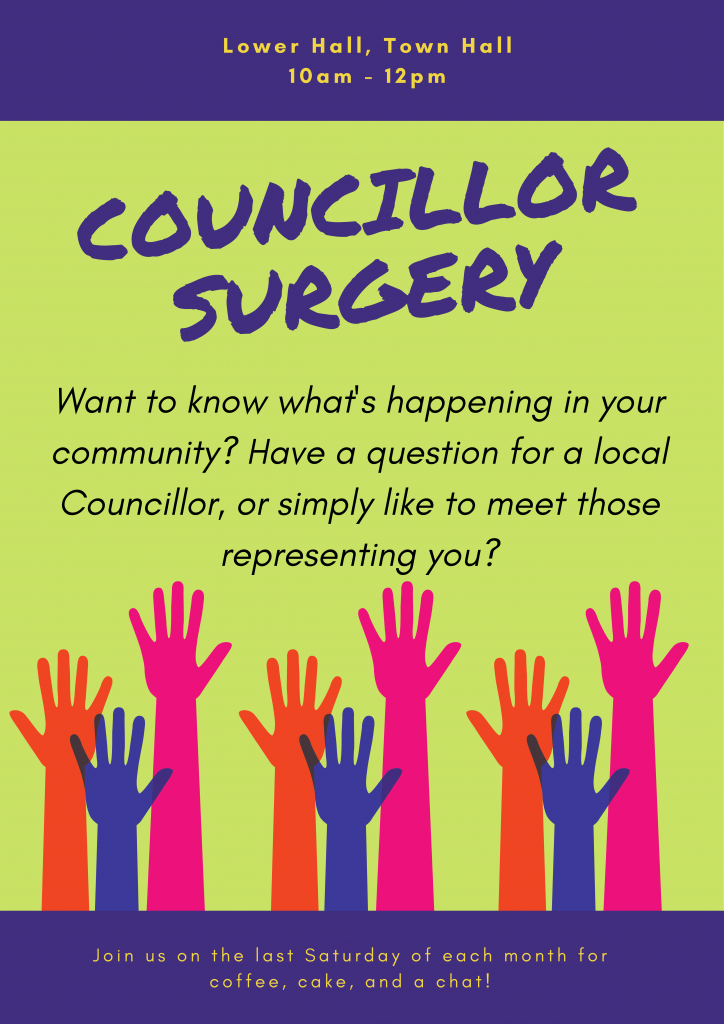 Remember that Councillor surgeries run from 10am -12pm on the last Saturday of every month (except August and December), and they're an opportunity for anyone to drop in and say hello, find out who we are, or share any problems, concerns or suggestions they may have. There is also coffee and cake! Do pop in to our next one (November 26th). Our Town Councillors will be delighted to meet you for a chat.
An introduction to Cllr David Heyes

Originally from Lancashire, hence the accent, the family moved when I was 7 and so I was educated at schools in Belfast, finally graduating in Engineering from Queen's University.
A systems engineer by training and inclination, my career was spent in manufacturing companies, ending with a business making clothing for Marks & Spencer.
We moved to Oxfordshire in the 1970s, but my work took us away again 20 years later. Retirement gave us the opportunity to choose where to live so in 2008 we came to Chipping Norton.
Outside family and career, I spent 15 years as a Magistrate in Banbury, including several sittings in Chipping Norton Town Hall. Now even Banbury Magistrate's Court has closed, supposedly to cut costs.
I was first elected to the Town Council in 2011. In the 2019 election the average age of councillors came down dramatically, becoming much more representative of the population. The new council viewed the WODC Local Plan with alarm, given that it planned growth for Chippy of over 60%, without any obvious provision for the infrastructure costs. Despite the difficulties which arose from the Covid pandemic, the Council has put a great deal of time and effort into ensuring that the growth works to the benefit of the town.
Get involved
Do you have skills or experience that might be useful in our discussions about the ECN development? Or just feel that you would like to contribute? To join the Build Chippy Better group, please contact Katherine on: deputyclerk@chippingnorton-tc.gov.uk
As part of our work in securing an LCWIP for Chippy, we're very keen to hear from people with disabilities or mobility difficulties about the areas of the town that are particularly difficult for them to navigate. Again, please contact Katherine on: deputyclerk@chippingnorton-tc.gov.uk with your views.
Sign up to receive our monthly newsletter by email