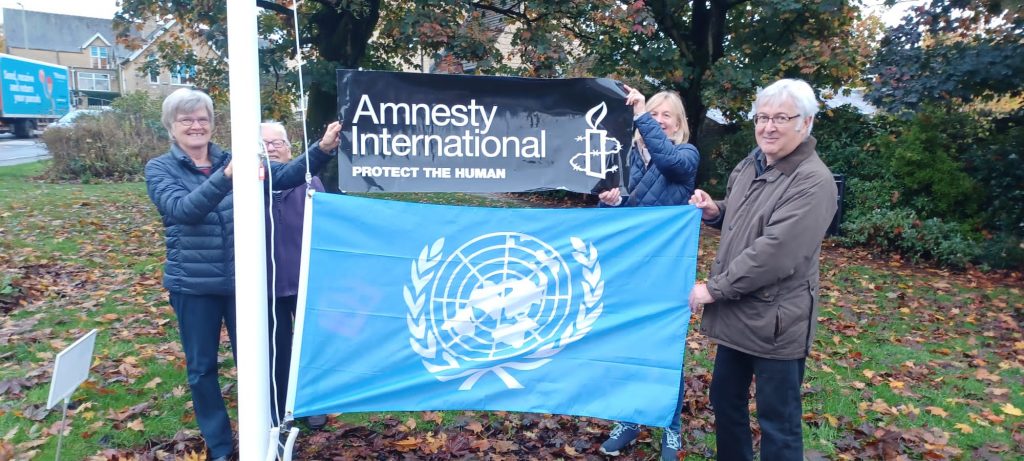 The Chipping Norton Amnesty Group is flying this flag to mark United Nations Day. This is an annual commemorative day, reflecting the official creation of the United Nations on 24 October 1945 (77 years ago today).
Amnesty International campaigns to protect human rights and for a world where human rights are enjoyed by all. We work to protect people wherever justice, freedom, truth and dignity are denied.
Human rights is a cross-cutting theme in all UN policies and programmes in the key areas of peace and security, development, humanitarian assistance, and economic and social affairs.