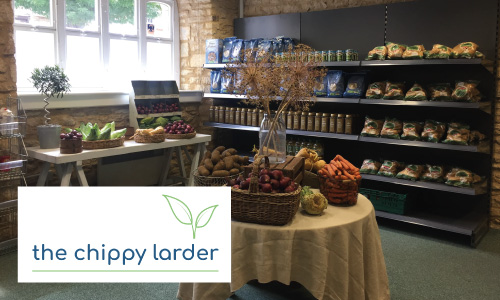 Our aim is to alleviate (and prevent) poverty in Chipping Norton (and surrounding areas) and promote physical and mental health (one of the prime impacts of poverty). Due to the types of services that we are planning on offering we will also have a positive side impact on the environment and on community cohesiveness as a whole.
The majority of our services are targeted at low-income households, currently via referrals from local schools, councils and organisations although some services are available to all. The Chippy Larder's offerings are split into four areas that we aim to concentrate on i)Food, ii)Finance, iii)Fitness and iv)Futures.
We are are secular and non-judgemental service provider. We have a board of trustees as well as a core team of regular volunteers and a much larger pool of ad-hoc volunteers that we can call upon. Our patron is the High Sherriff of Oxfordshire, Amanda Ponsonby, who takes an active interest and is regularly in attendance at our events.
Opening Hours:
Thursdays from 1-6pm
The Guildhall, Market Place, Chipping Norton, OX7 5NJ