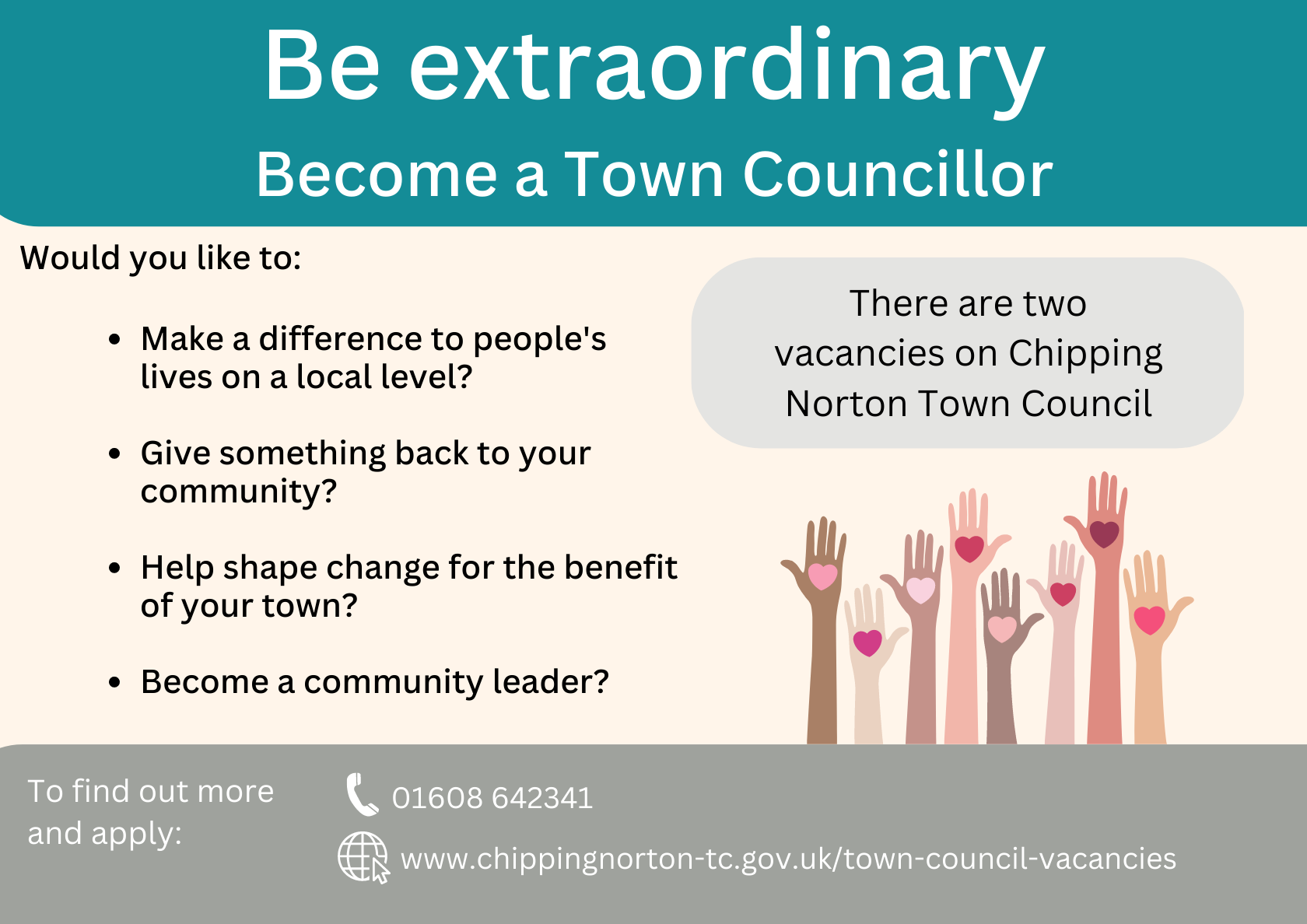 Following the recent uncontested election, there are two vacancies for Councillors for Chipping Norton Town Council.
Eligibility
The Town Council is able to consider any person to fill a vacancy provided that (see section 79 of the Local Government Act 1972):
Over 18 years of age
A British or Commonwealth Citizen or citizen of the European Union
and either
An elector;

or

resided in the parish for the past 12 months

; or

within three miles (direct) of it

; or
occupied as an owner or tenant land or premises therein
There are certain disqualifications for election, of which the main are (see section 80 of the Local Government Act 1972):
Holding a paid office within the Town Council;
Bankruptcy;
Having been sentenced to a term of imprisonment (whether suspended or not) of not less than three months, without the option of a fine during the five years preceding the election; and
Being disqualified under any enactment relating to corrupt or illegal practices.
Candidates found to be offering inducements of any kind will be disqualified.
Application Process
All potential candidates will be requested to put their request for consideration in writing with the following information:
Confirm their eligibility (as set out in the Local Government Act 1972 section 79)
Other skills and experience that may be relevant in support of their application
To apply, please complete the form below and return to townclerk@chippingnorton-tc.gov.uk by 5pm on Monday 12th June 2023.