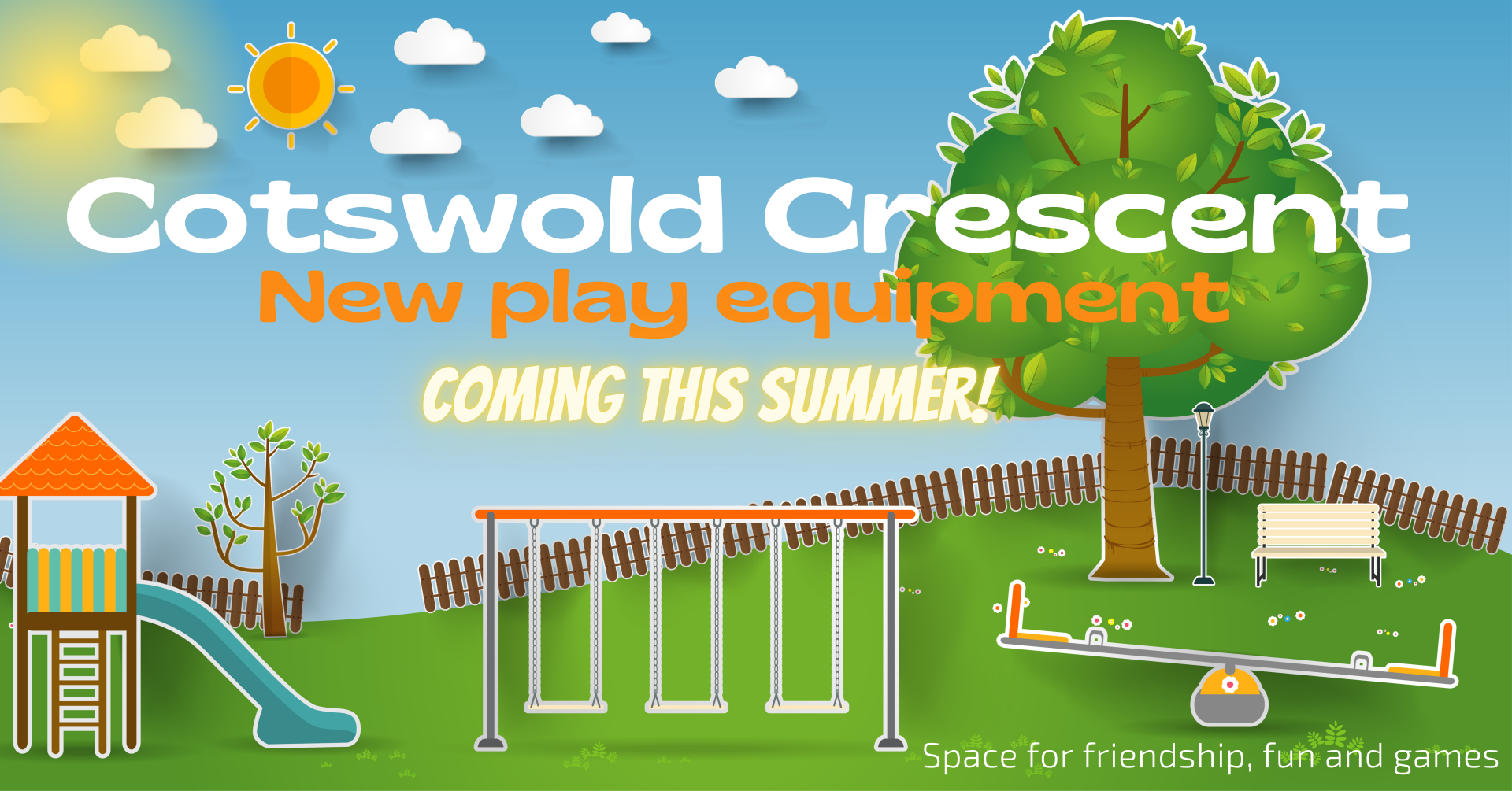 Over the past few months we have been listening to what the young people who use Cotswold Crescent play area would like to see installed there. We are very grateful to the efforts of Learn2Sustain who have been carrying out youth work in the play area, and have been facilitating many conversations in order to help the Council put together a specification which will provide a fun and meaningful space for the people who use it.

The council employed Sport and Play Consulting who put together the detailed specifications within the allocated budget of £60,000. This funding is made up of:
£26,424 from Section 106 funding
£10,000 National Lottery Awards for All
£25,000 (plus £5000 contingency) from the Council's ear-marked reserves
At the meeting of Full Council in April 2023 Councillors considered the designs from four tender submissions. The Council awarded the contract to Mant Leisure Ltd who scored highest against the original specifications. You can see the design below:

Please note that there will be two multi-use goal ends installed.
We are delighted that Mant Leisure have confirmed they will be able to complete the installation during June and July, and the new park will be open in time for the summer holidays!
Cllr Sandra Coleman, Mayor and Chair of Community Committee shares, "I am really pleased that we can improve this important play area for local families. It has been fantastic to see Learn2Sustain meet with young people and enjoy using the space. It will be great to see the completed project later this year!"