Welcome to the April edition of the Town Council's newsletter.
The Mayor's SustainaBALL – 4th March 2023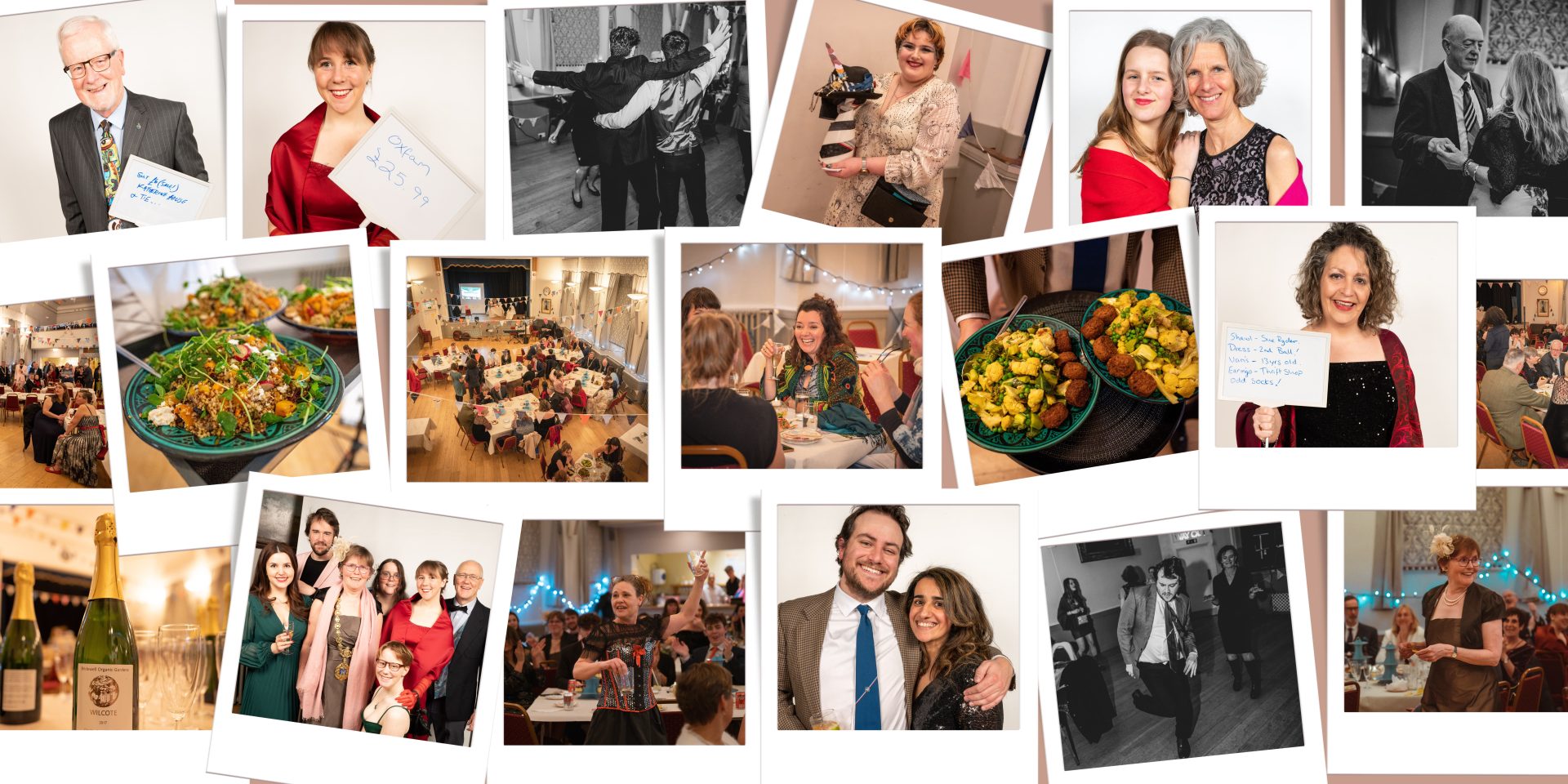 We are delighted to report that the Mayor's Charity Fundraiser SustainaBALL, held on the evening of March 4th, 2023, was a resounding success! The event was attended by many prominent members of our community and raised over £1600 for local charity Bridewell Gardens, which does incredible work in the field of mental health recovery. Read more here:
The Coronation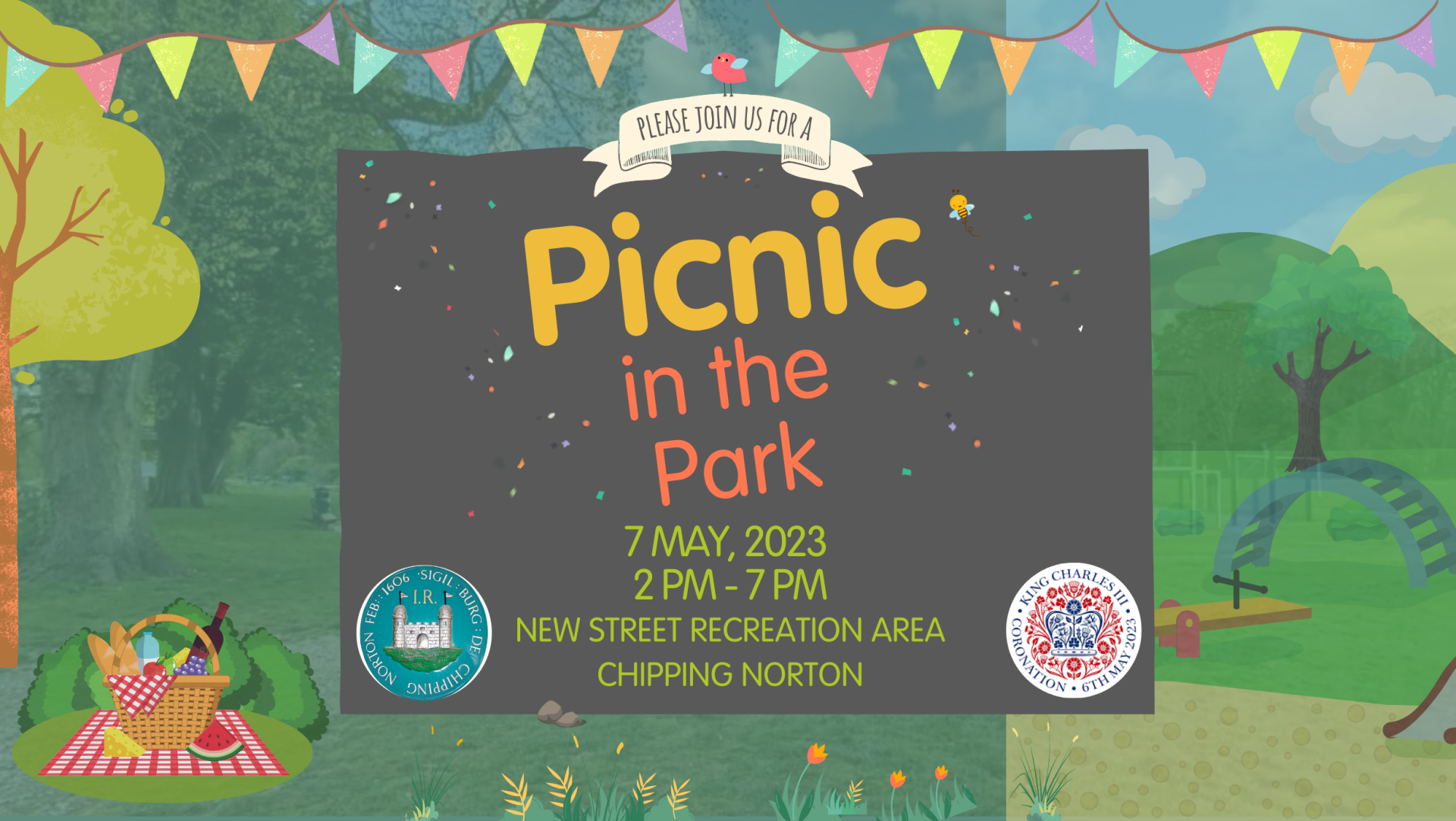 The Coronation of King Charles III will take place on Saturday 6th May 2023. The Palace have requested that people watch the Coronation live on television or by visiting London in person. Communities are therefore invited to celebrate locally by holding street parties and a big lunch on Sunday 7th May.
Chipping Norton Town Council will be hosting a 'Picnic in the Park' event at New Street Recreation Area from 2pm-7pm. As part of the get together we're looking for young people who would like to showcase their talents! Please contact Tania on 07561 707238 or events@chippingnorton-tc.gov.uk if you're interested.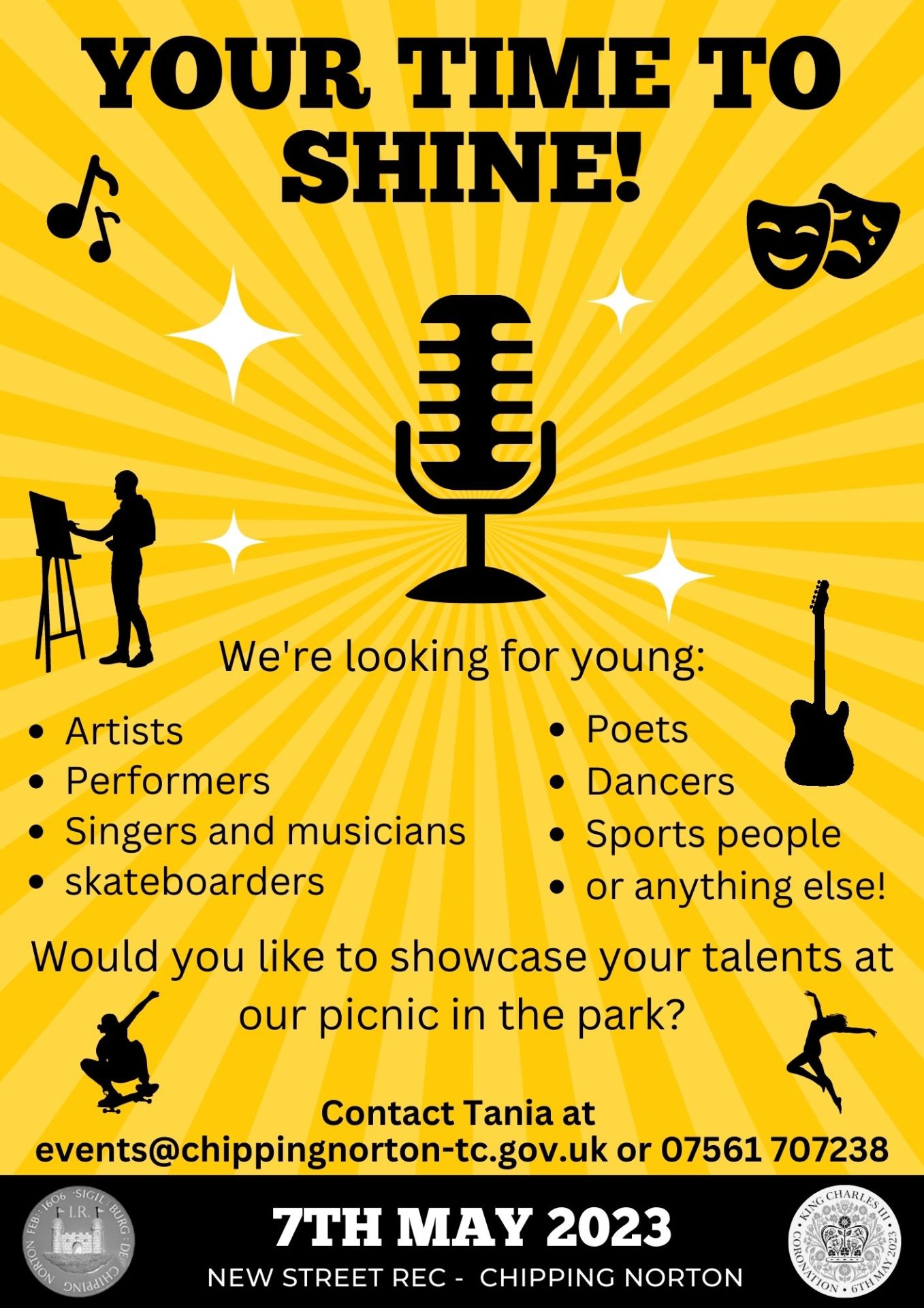 Flag-flying at the Millennium Garden
April is a busy month for our flag-flying calendar
Saturday 22nd April: Earth day – The Earth day and Ecology Flags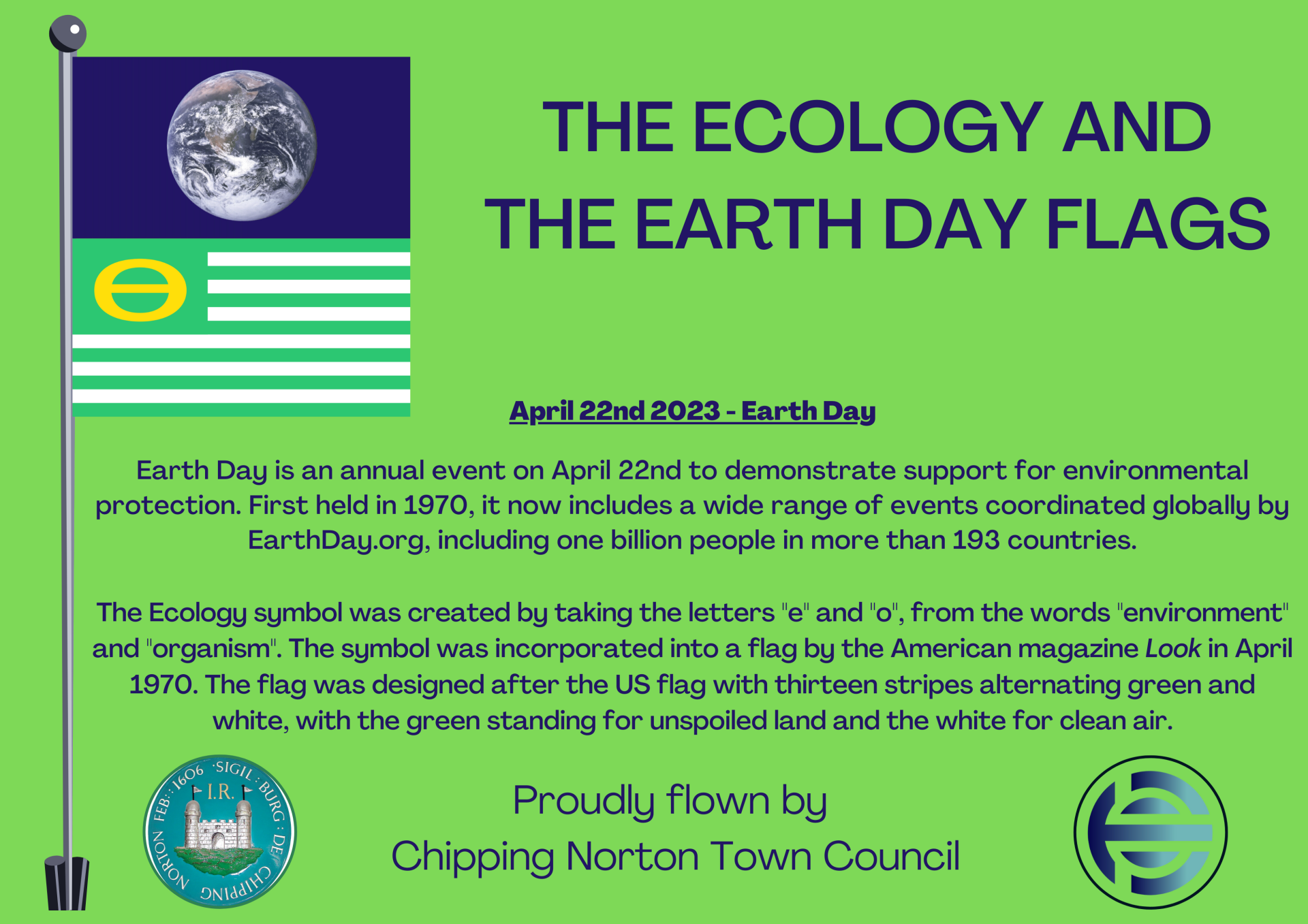 Sunday 23rd April: St Georges Day – St George's Cross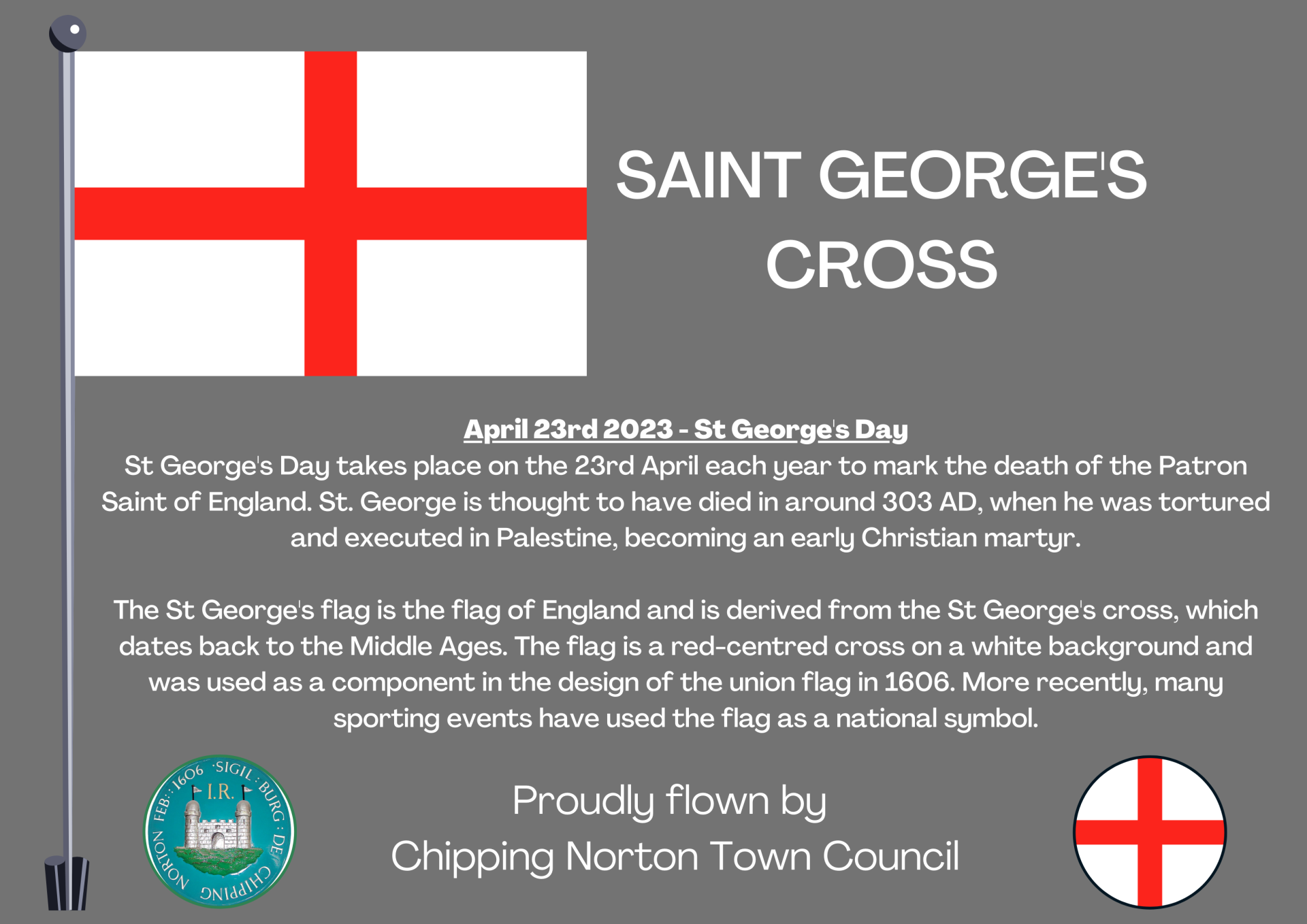 In May we will be flying the following flags:
Saturday 6th-Monday 8th May; The Coronation of King Charles III; Coronation flag
Local elections
All 16 seats for Chipping Norton Town Council will be up for election on Thursday 4th May 2023. The deadline for submitting the nomination pack is Tuesday 4th April 2023.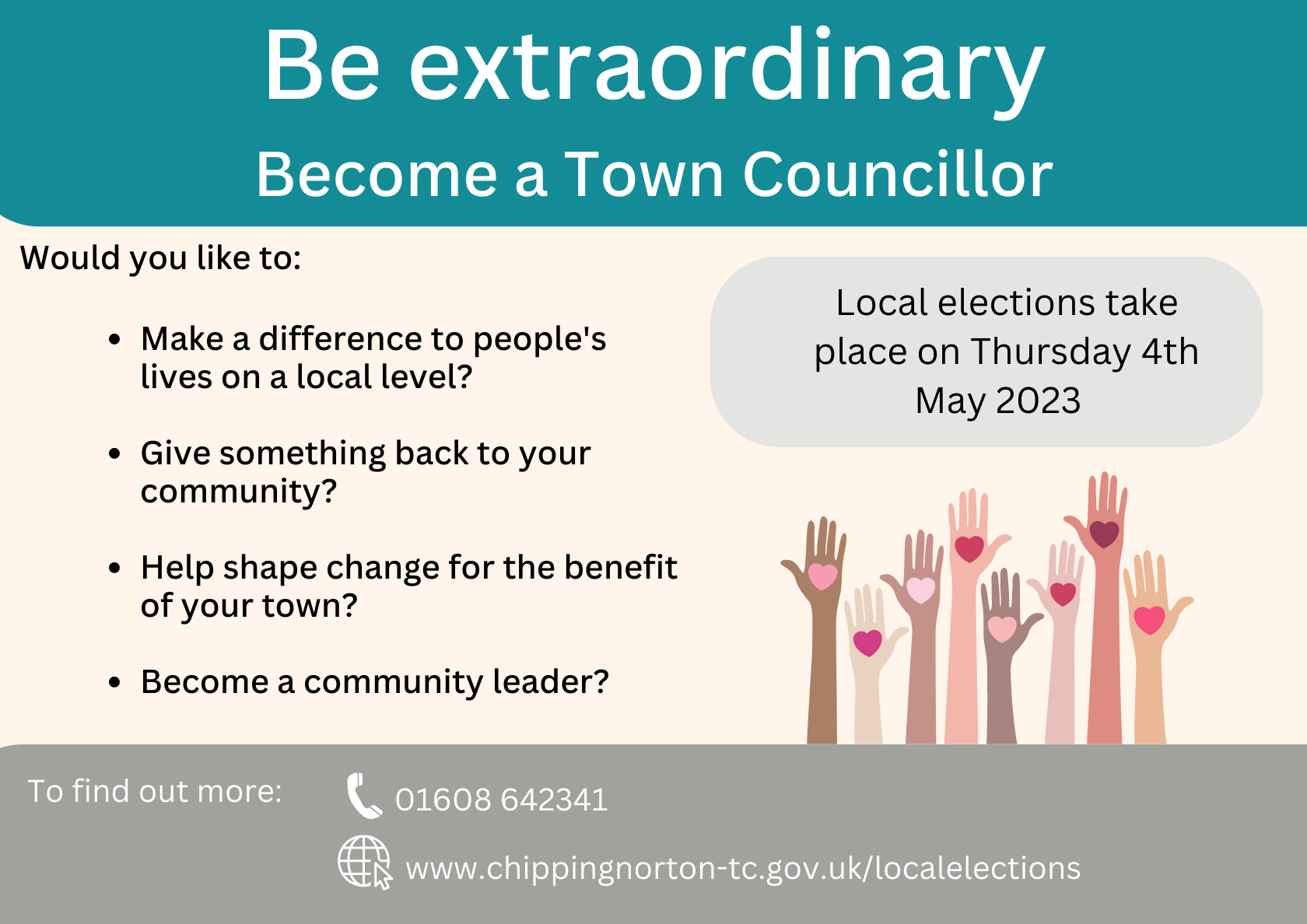 Read more here:
Chipping Norton Sports Awards – 7th July 2023
The Annual Chipping Norton Sports Awards will be taking place on 7th July 2023.  Nominations will be opening at the end of April – so keep an eye out on Chipping Norton Town Council Website and Social Media for the launch of the nomination date!  Facilities and Events officer is already getting emails about the awards – we are certain this year is going to be full of great people and heart-warming stories.
With several Trophies up for grabs this year we are looking for awesome local businesses to sponsor each award! It's a wonderful way to inspire people in your community to achieve greatness and reward for all the work they put into their sporting achievements in the past year!
Get in touch with events@chippingnorton-tc.gov.uk if you would like your businesses name on a trophy to inspire the people of Chippy to future greatness!
We would also like to take this opportunity to say Thank You to Graham Beacham for his continued support to Chipping Norton Town Council and all the community in the work he puts in year on year to make the Sports Awards a HUGE Success.
Chipping Norton Town Trail Video
West Oxfordshire District Council worked with Chipping Norton Town Council to put this tourism video together to showcase the town. We love how personal to Chippy this is – we're sure you'll recognise some of the people featured.
The Annual Meeting of The Town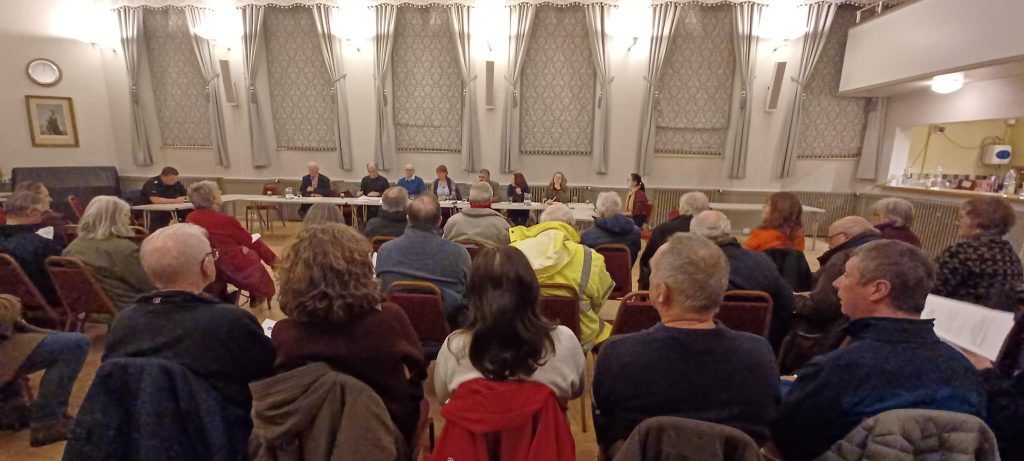 We were delighted to meet over forty residents at the Annual Meeting of the Town. The Mayor led proceedings, while Chairs of Committee shared reports on Council work. TVP Inspector Chris Ball attended to report on crime in the area, and it was very reassuring to hear what a safe town Chipping Norton is.
Residents had an opportunity to ask questions and discuss many issues affecting the community. One of the issues was that of people leaving litter behind – this led to discussions around launching a "Keep Chippy Beautiful" initiative over the summer.
An introduction to the Deputy Clerk and Estates Manager- Katherine Jang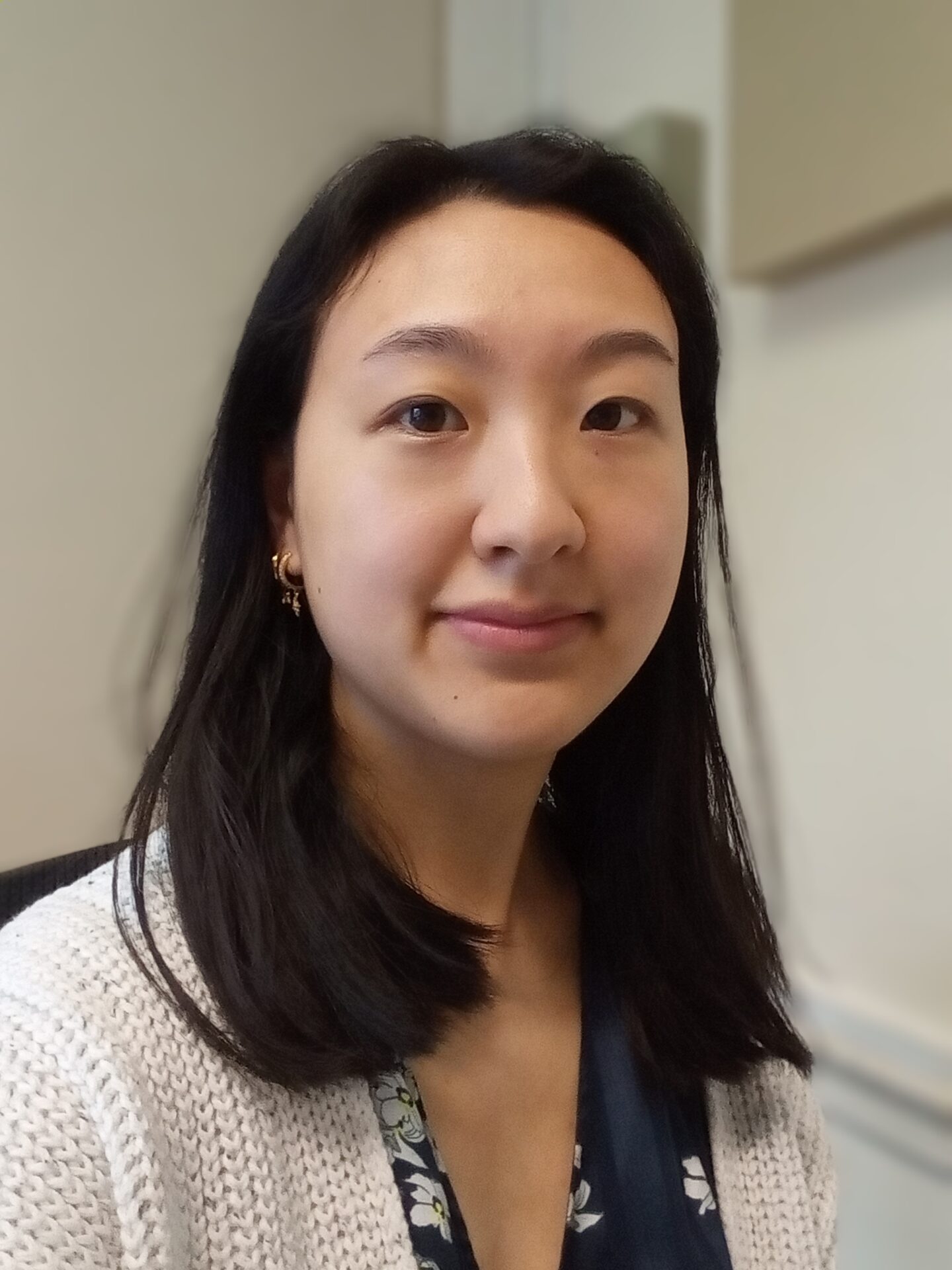 "I'm thrilled to have joined the amazing and supportive team at The Guildhall as Deputy Clerk. Before I came here, I spent several years working toward a DPhil in Geography and am passionate about heritage and sustainability. The Town Council has some really fantastic ongoing projects in these areas, such as the Pool Meadow restoration, Town Hall restoration, and going pesticide-free.
Working at the most fundamental level of Local Government has made me aware of the tangible difference we can make within our community. Although I've only lived in Chippy for 5 years (a relative newcomer compared to many!), I am proud to serve the community where I live and work.
If you have any questions about the cemeteries, allotments, or anything else, please pop in any time 9am-1pm Mon-Fri and I would be more than happy to have a chat. "
Please contact staff and Councillors here:
Get involved
Do you have skills or experience that might be useful in our discussions about the ECN development? Or just feel that you would like to contribute? To join the Build Chippy Better group, please contact Katherine on: deputyclerk@chippingnorton-tc.gov.uk
As part of our work in securing a Local Cycling/Walking Infrastructure Plan (LCWIP) for Chipping Norton, we're very keen to hear from people with disabilities or mobility difficulties about the areas of the town that are particularly difficult for them to navigate. Again, please contact Katherine on: deputyclerk@chippingnorton-tc.gov.uk with your views.
Dates for your diary
5th April: Pool Meadow Walk and Talk with Jonny Ackroyd of Beaumont Rivers ltd and the Everyone's Evenlode Team
Starting at St Mary's Church, 10-11AM
This short family friendly walk will cover the history of Pool Meadow and it's proposed restoration project. We will discuss the importance of natural flood management, how to increase biodiversity through restoration, and how sewage impacts the river catchment. The Evenlode Team will be demonstrating how citizen science volunteers are helping to test water quality and we will look for evidence of animals who live in the pool meadow. We might even get lucky and find some early Easter eggs! Please join us at St Mary's church and we will explore the meadow together. Parking by the church is challenging and limited – please walk to the site or park up using the town free carparks. Contact on the day is Jennifer on 07543 315093
7th – 10th April: Easter – Please note that the Town Council office will be closed on Good Friday and Easter Monday.
17th April: Victoria County History talk on research about Chipping Norton, Over Norton and the environs for Volume XXI
Upper Hall, Chipping Norton Town Hall on Monday 17th April 2023, 7pm. Tickers are £3.00 and available from Jan Cliffe – jan@thecliffefamily.co.uk, Pauline Watkins – paulinewatkins58@icloud.com and from Chipping Norton Museum (2-4pm, Mon-Sat from 1 April).
23rd April: Blossom Day
Rural crafts, children's activities, home-baked refreshments, a plant stall, and folk music with St Andrew's Assembly.
Chippy Community Orchard on Sunday 23rd April 2023, Noon-3pm.
27th-30th April : Chipping Norton Literary Festival
The 2023 ChipLit­Fest fes­ti­val week­end runs from 27 — 30 April 2023 in venues through­out Chip­ping Norton. Events – Chipping Norton Literary Festival (chiplitfest.com)
Sign up to receive our monthly newsletter by email