Welcome to the March edition of the Town Council's newsletter.
The Mayor's SustainaBALL – 4th March 2023
You have a few more days to purchase your tickets for this amazing event!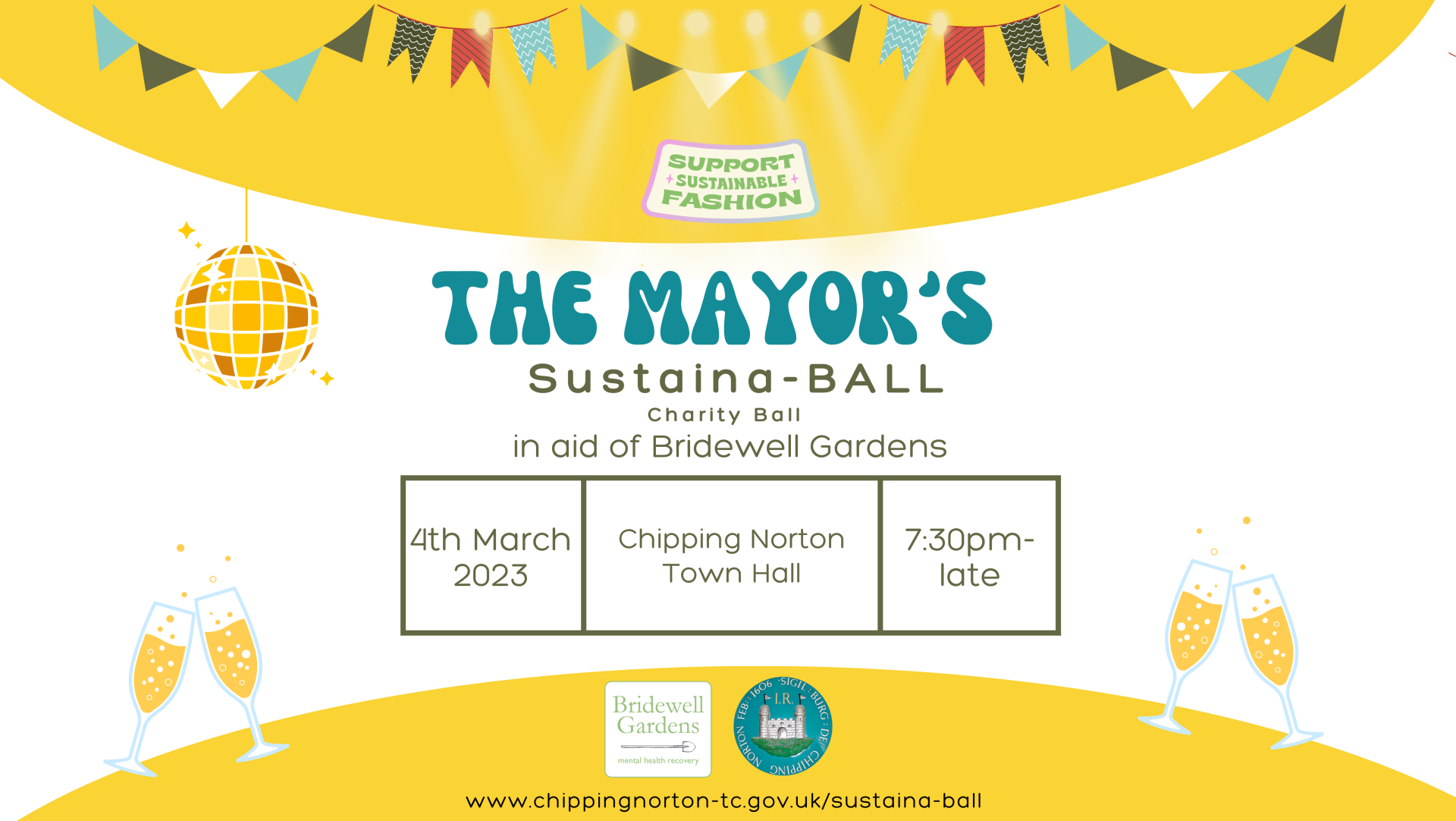 It's the Mayor of Chipping Norton's Charity Fundraiser 2023, and it's Dress Your Best – but with a sustainable twist! The SustainaBALL 2023!
The Mayor of Chipping Norton, Cllr Sandra Coleman, would love to invite you to the 2023 Charity Fundraiser to help raise funds for her chosen charity, Bridewell Gardens. Bridewell Gardens work with people who are recovering from enduring mental health issues, using the working environment of gardening through horticultural therapy.
We hope to encourage our community to have a great time partying in a sustainable fashion. There is a cost of living crisis throughout the UK, and who needs to spend loads of money of new party outfits, when we could be putting that money towards our weekly shop, or our gas and electric? We are offering a 2-tiered ticket price for the event – where you can get a discounted ticket if you pledge to wear clothing from:
A Charity shop (Proof of Purchase required on the door)
Your own wardrobe that has been worn at least once before (Photo evidence required on the door)
A Hire shop (Proof of Hire required on the door)
The evening is all about sustainability, as we endeavour to reuse, recycle, and create less waste. The evening will include:
Wine and Canape Reception with the Mayor of Chipping Norton
Cocktail-style dining with sharing platters using sustainable sources from Waste2Taste
Dress Your Best for Less competition and parade
Raffle with great prizes from local and/or sustainable businesses
Live music and entertainment from professional performers with a sustainable edge!
Join the Mayor of Chipping Norton for the first ever sustainable Chippy Charity Fundraising Ball where you get to party for less and waste less – all whilst raising more funds for Bridewell Gardens, supporting people in our community to better mental health and employment.
For more information, and to book tickets, click here:
Flag-flying at the Millennium Garden
March is a busy month for our flag-flying calendar
Wednesday 8th March: International Women's Day – Suffrage flag
Monday 13th March: Commonwealth Day – The Commonwealth Flag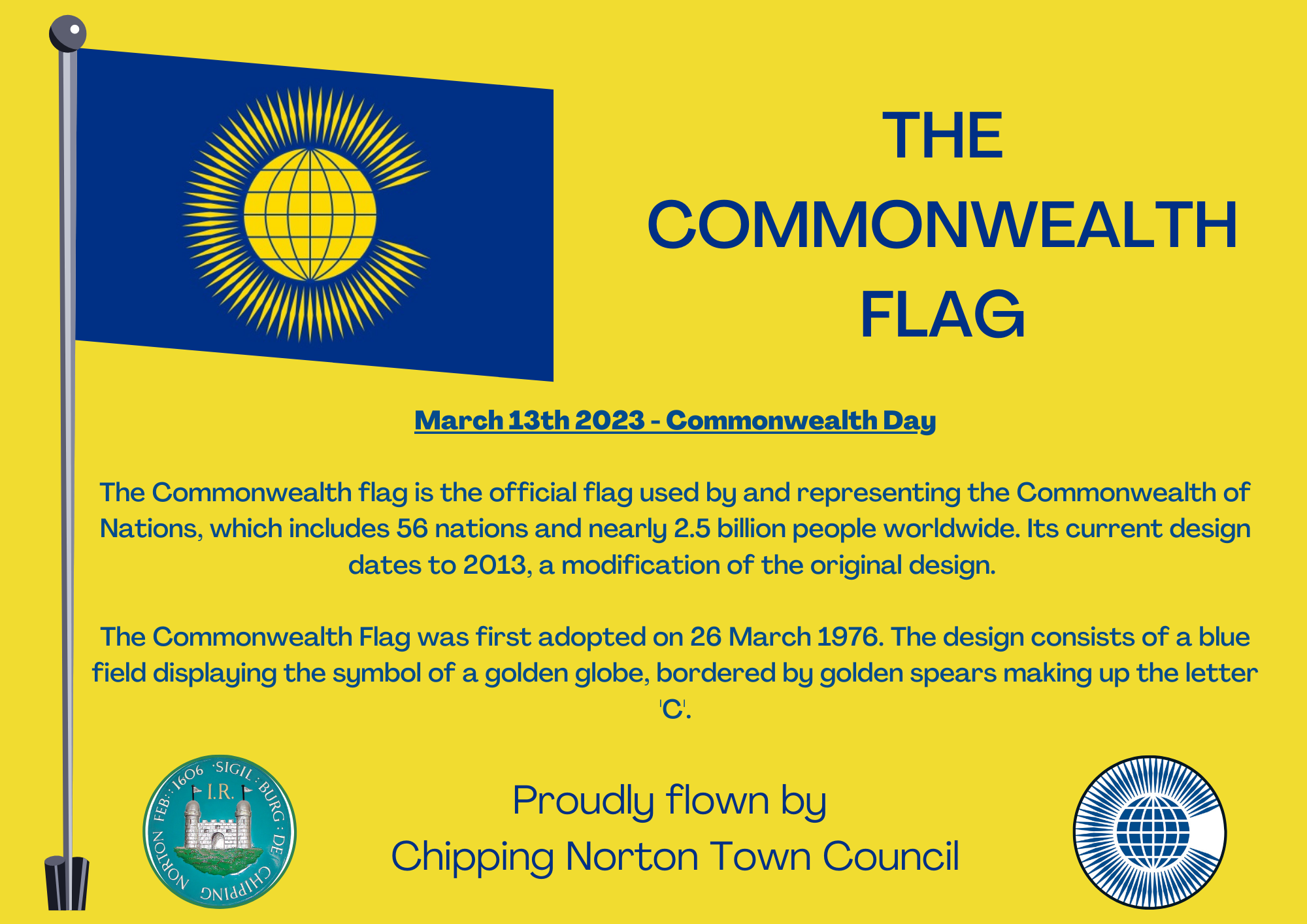 In April we will be flying the following flags:
Saturday 22nd April; Earth Day – Earth and Ecology flags
Sunday 23rd April; St George's Day – Saint George's Cross
The Queen's Green Canopy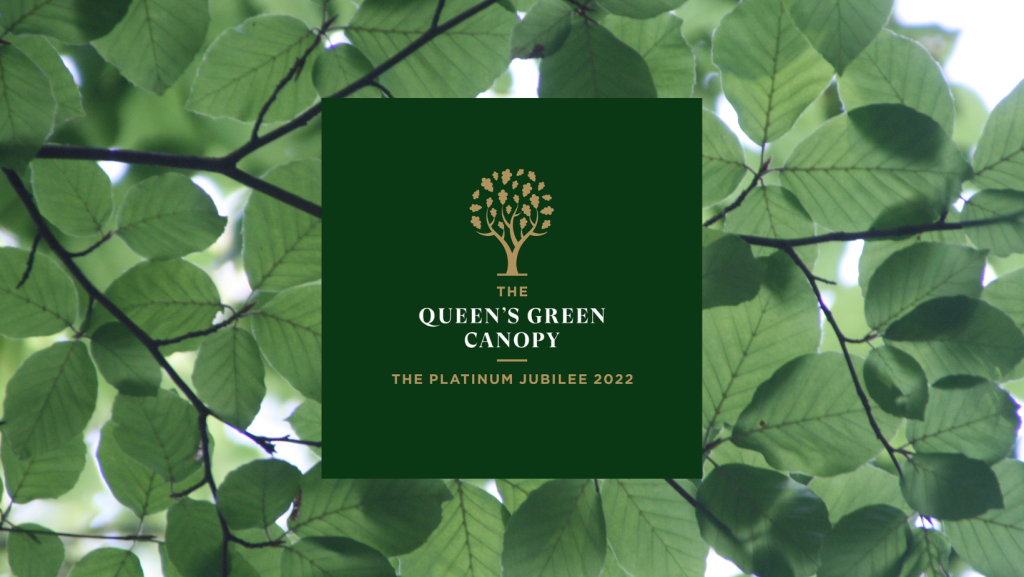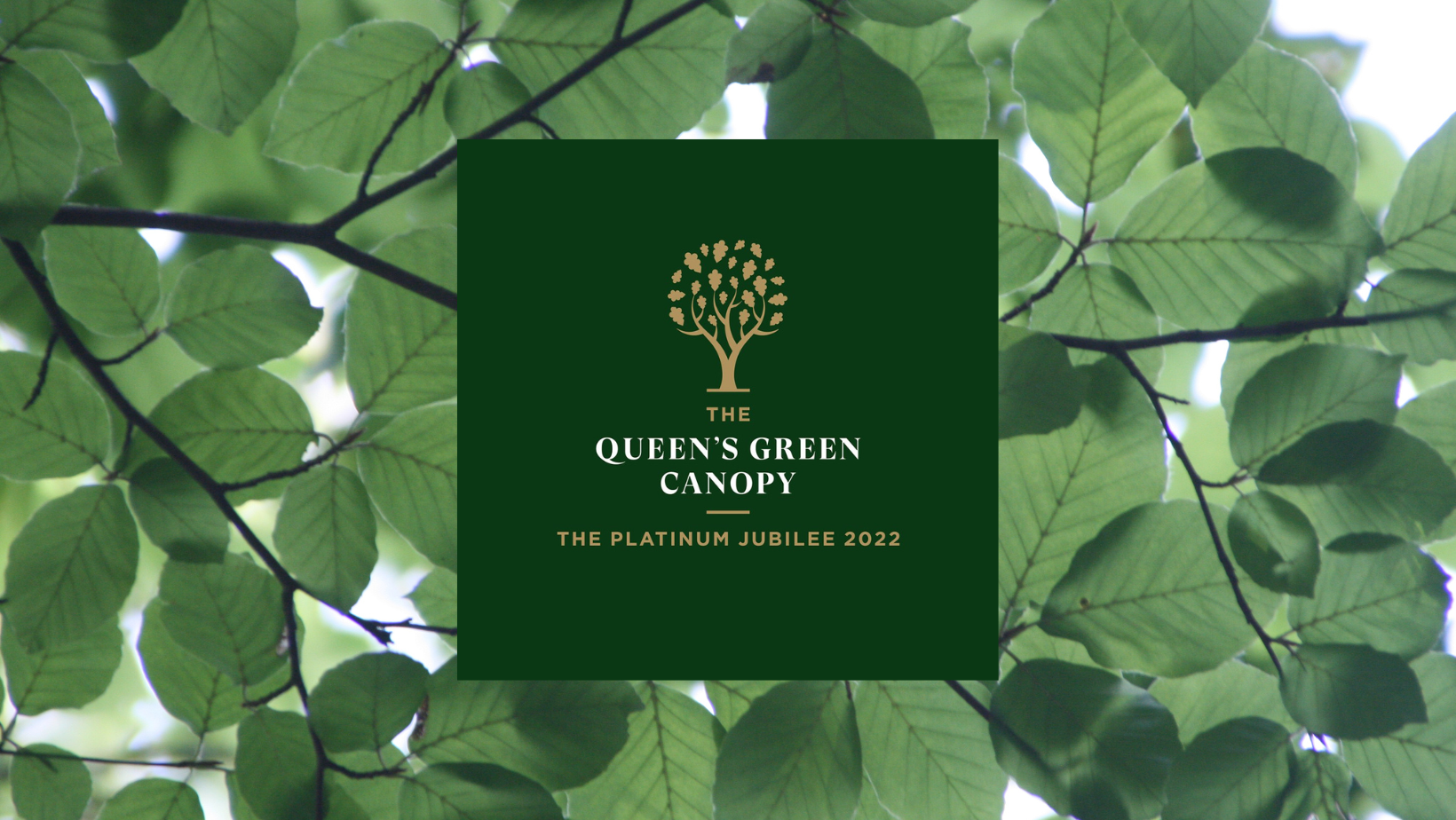 At 11am on Thursday 16th March, Mayor Cllr Sandra Coleman will be planting an English Oak Tree at New Street Common, in memory of the late Queen Elizabeth II and as an addition to the Queen's Green Canopy, which was launched as part of the 2022 Platinum Jubilee. The 16th March falls in the same week as Commonwealth Day, which feels like an appropriate time for the planting ceremony, given Her late Majesty's years of service as Head of the Commonwealth. All are welcome to attend.
Become a Councillor
Chipping Norton Town Council is calling on residents who are passionate about their community to stand in the local elections on Thursday 4th May 2023.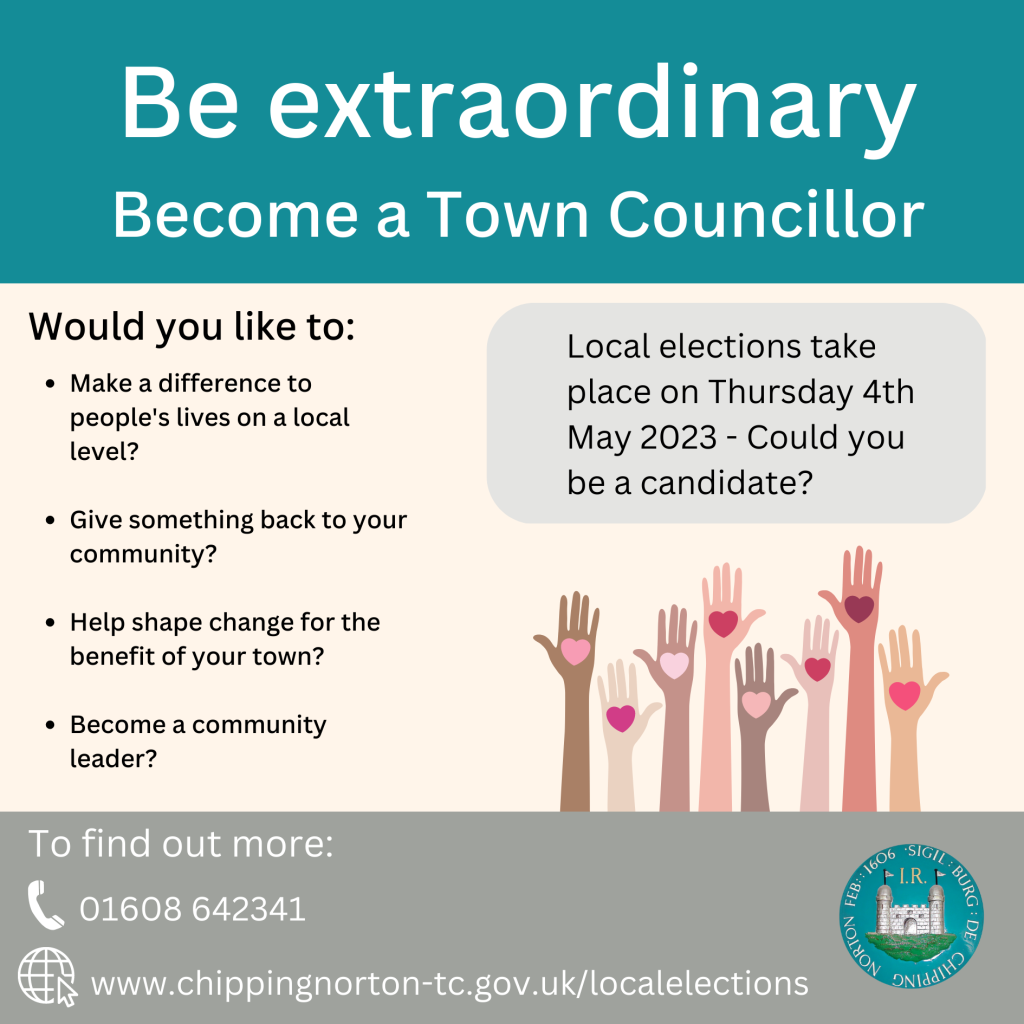 Councillors are the champions of their community and give residents a voice on the decisions the Council makes. Becoming a Councillor will allow you to make a real difference in your community by engaging with residents, local groups and businesses to find out their needs; making decisions on which projects, functions and services the council should take forward; and getting involved locally to ensure the services are meeting the community's needs.
Read more here:
Councillor Surgeries
The next Councillor surgery will be held in the Lower Hall of the Town Hall at 10am on Saturday 25th March 2023.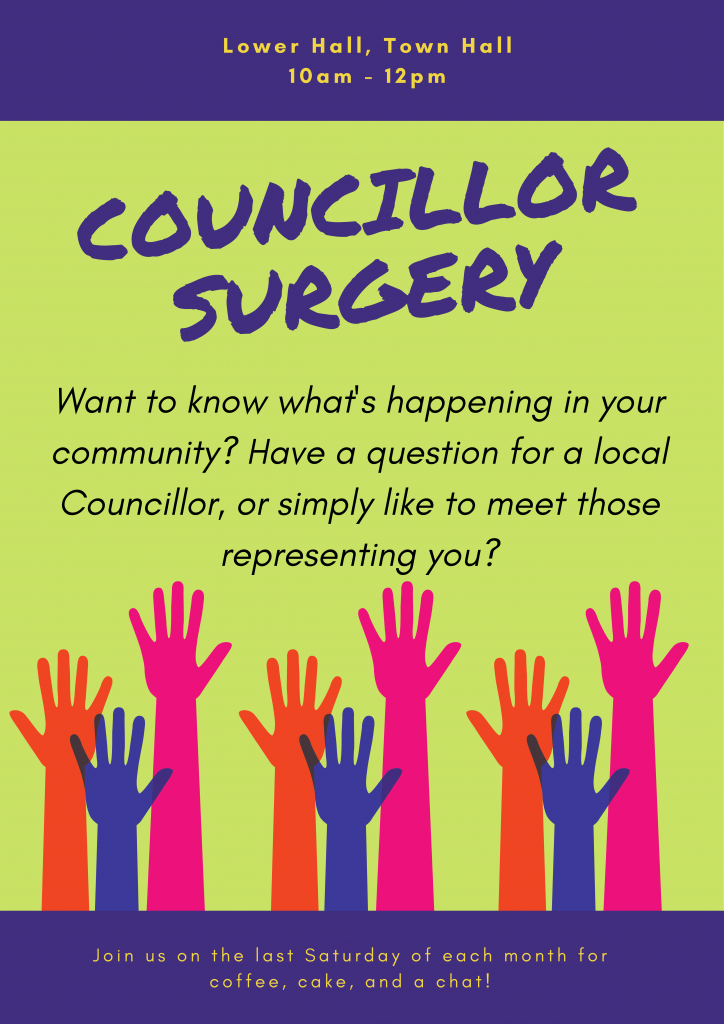 Annual Town Meeting – Monday 6th March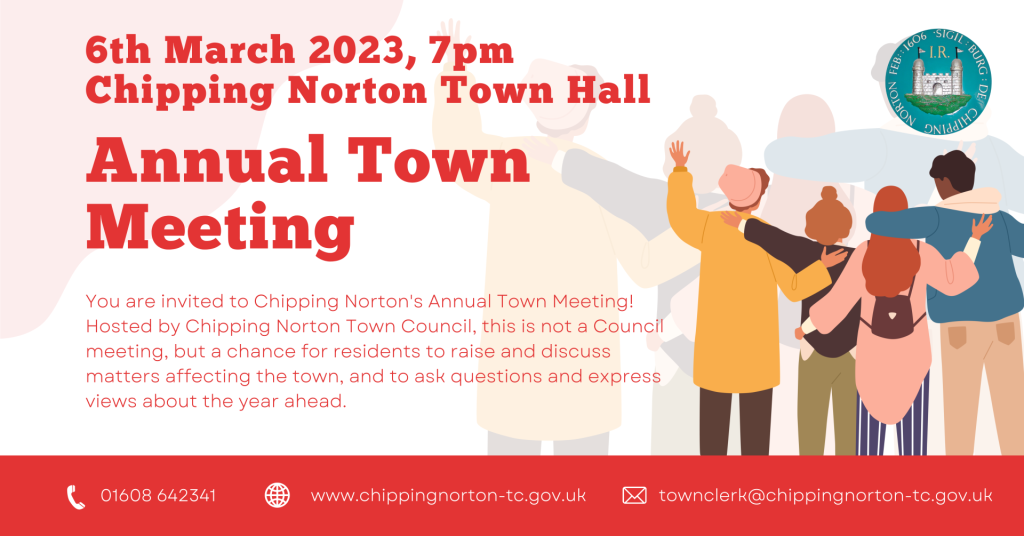 Please do come along the the Annual Town Meeting – it is a chance for you to raise and discuss matters affecting the town, and express your views about the year ahead. More info here:
Chipping Norton Music Festival
Chipping Norton Town Hall is delighted to be hosting the wonderful Chipping Norton Music Festival from 10th to 25th March 2023.
The Chipping Norton music festival brings together musicians, young and old, to celebrate the vibrant musical life of Chipping Norton. With performances from the Adderbury Ensemble and A-Cafellas during the 2-week run, as well as music classes for all ages covering a range of instruments. It is always a very well-loved event in town, and we are looking forward to welcoming Sarah Cobbb and her team to the Town Hall as they produce and provide to the people of the town, Chipping Norton's 111st Music Festival!
You can check out the full festival here
The Coronation
The Coronation of King Charles III will take place on Saturday 6th May 2023. The Palace have requested that people watch the Coronation live on television or by visiting London in person. Communities are therefore invited to celebrate locally by holding street parties and a big lunch on Sunday 7th May. Chipping Norton Town Council will be hosting a 'Picnic in the Park' event at New Street Recreation Area. More details to follow.
An introduction to the Town Clerk – Luci Ashbourne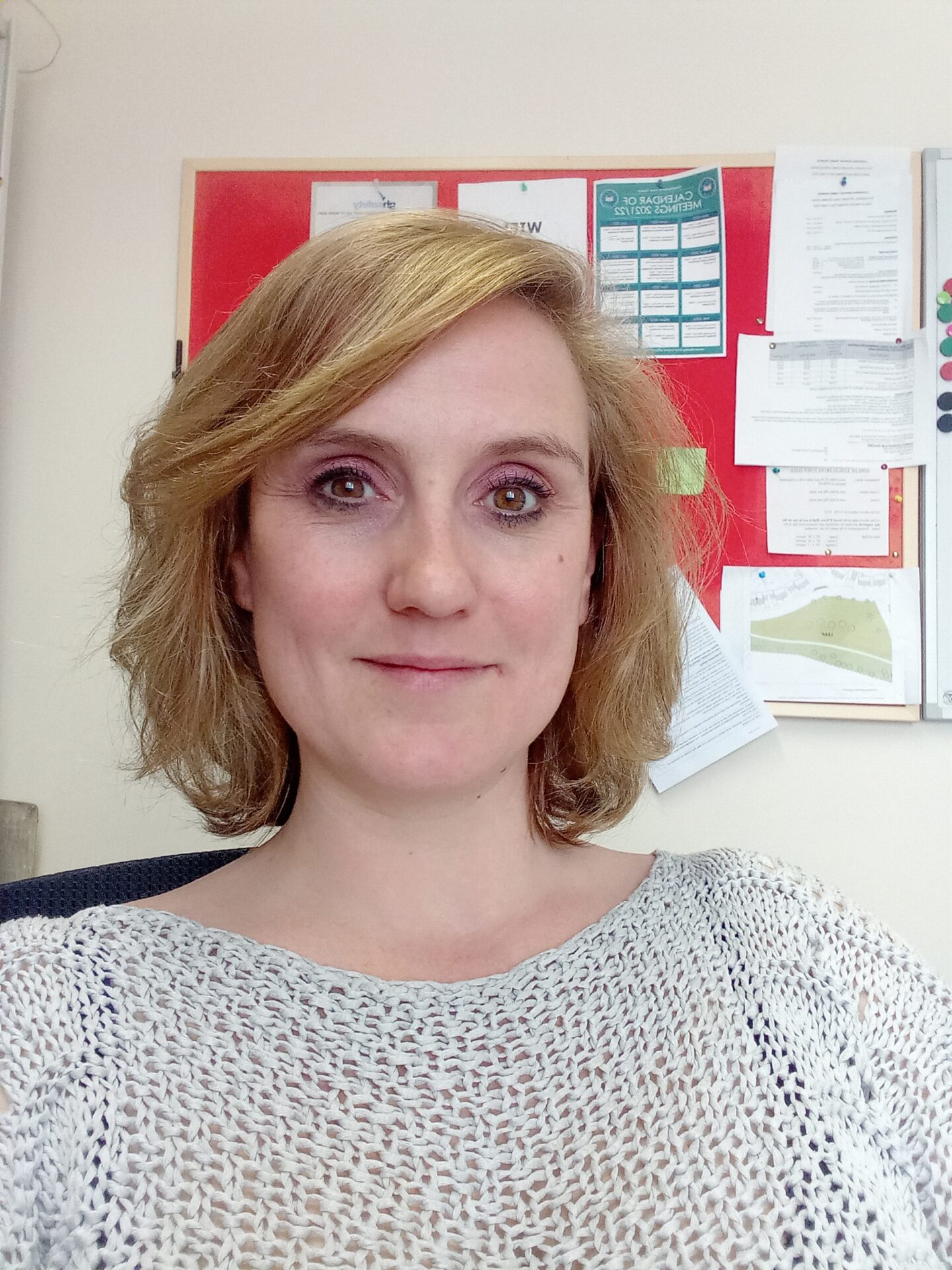 "It is such a pleasure to work for Chipping Norton Town Council. I am passionate about Local Government, and believe that Town and Parish Councils are a fantastic resource for a community. As the most grass-roots level of Council, it is a place where decisions can be made by people who live and work in the town, and can be a powerful vehicle for change.
Local Government can often feel confusing and outdated for people, and it is our priority that Chipping Norton Town Council is approachable, open, modern, and accountable to all residents. It has been wonderful to meet so many people – many of whom lead on extraordinary community initiatives that make a real difference to the town.
We have a fantastic, professional and friendly team of staff and Councillors. Please do feel free to get in touch if you have any enquiries, or if you would like to chat about the work of the Council."
Please contact staff and Councillors here:
Get involved
Do you have skills or experience that might be useful in our discussions about the ECN development? Or just feel that you would like to contribute? To join the Build Chippy Better group, please contact Katherine on: deputyclerk@chippingnorton-tc.gov.uk
As part of our work in securing a Local Cycling/Walking Infrastructure Plan (LCWIP) for Chipping Norton, we're very keen to hear from people with disabilities or mobility difficulties about the areas of the town that are particularly difficult for them to navigate. Again, please contact Katherine on: deputyclerk@chippingnorton-tc.gov.uk with your views.
Dates for your diary
Sign up to receive our monthly newsletter by email